The French wine region of Beaujolais has long been considered part of Burgundy, but today it charts its own course. The more serious crus designations of Beaujolais drink a lot like red Burgundy.

Kysela Pere et Fils Imports
Friday, November 22, 2019 – 6:30 pm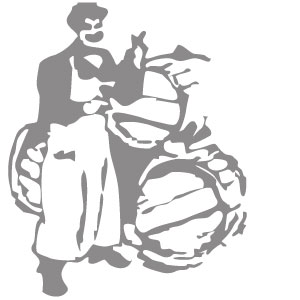 Join us Friday November 22, 2019 as we co-host our 28th Annual Beaujolais Nouveau Celebration with Kysela Pere et Fils of Winchester, Virginia. National Sales Manager James Francisco will join us in a tasting of fifteen wines from his outstanding portfolio. Chef John D'Amico has created a six- course dinner to compliment these wines.
Beaujolais Nouveau is always released the third Thursday of November, regardless of the start of the harvest. Beaujolais Nouveau owes its easy drinkability to a winemaking process called carbonic maceration, also called whole berry fermentation. This technique preserves the fresh, fruity quality of the wine, without extracting bitter tannins from the grape skins. Our 2019 Beaujolais Noveau dinner will feature thirteen wines from Fran Kysela's outstanding portfolio.
"My philosophy on wine is one based on quality. Nothing else matters but the quality of the juice in the bottle. I look for wines that are true to type and classic in their flavors. I prefer wines that are fresh and bright and show good fruit/acid balance. I am not a new oak person, feeling that too much wood obscures true regional character. The wines I select are focused and on target. There is nothing more exciting than tasting a wine that hits the mark." -Fran Kysela
Southern Hemisphere Pre-Dinner Wine Tasting
"Candy Course"
Foie Gras Torchon/ Country Pate
Clos le Vigneau Vouvray, Monmousseau, Loire Valley, France, 2017
Kestener Paulinsberg Kabinett Riesling, Bastgen, Mosel, Germany 2018
Maine Lobster Quiche, Truffle Hollandaise
A flaky pie crust filled with a savory custard with Maine Lobster, eggs, cream, shallots and Gruyère cheese with a truffle hollandaise sauce.
Chablis Fourchaume 1er Cru, Perchaud, Burgundy, France 2017
Pernand-Vergelesses Blanc 1er Cru, Bavencoff, Burgundy, France, 2016
Soufflé au Fromage, Quail Egg & Black Truffle
A cheese fondue with Camembert cheese and grated Parmesan-Reggiano cheese,
topped with a poached quail egg and freshly shaved black truffles
"Nouveau" Beaujolias-Villages, Manoir du Carra, Beaujolais, France, 2019
Cru Beaujolais "Fleurie Montee de la Tonne" Manoir du Carra, Beaujolais, France, 2017
Cassoulet of Duck, Duck Broth
Roast Duck Breast served over a Napa cabbage timbale filled with simmered white beans, duck confit, pancetta bacon and caramelized shallots topped with a rich duck broth.
Savigny les Beaune "Serpentieres 1er Cru", Ecard, Burgundy, France 2016
Morey St . Denis, Bavencoff, Burgundy, France 2016
Char-Grilled Berkshire Pork Tenderloin, Wild Mushroom & Huckleberries
Char-grilled pork tenderloin, butternut squash purée, finished with smoked fall wild woodland mushroom mountain huckleberry reduction.
St . Joseph Le Butte d'Or, Alain Jaume, Northern Rhone, France, 2017
Lirac Rouge "Reine des Bois", Mordoree, Southern Rhone, France 2016
Apple Frangipane Tart
Ohio Apple frangipane tart, served with Madagascar French Vanilla Bean ice cream and an apricot glaze
Zeltinger Sonnenuhr Riesling Auslese "Alte Reben Caldo Infernale", Gessinger, Mosel, Germany 2015
$130 per person Tax & Gratuity not included