The French wine region of Beaujolais has long been considered part of Burgundy, but today it charts its own course. The more serious crus designations of Beaujolais drink a lot like red Burgundy.

Kysela Pere et Fils Imports
Friday, November 20, 2020 – 6:30 pm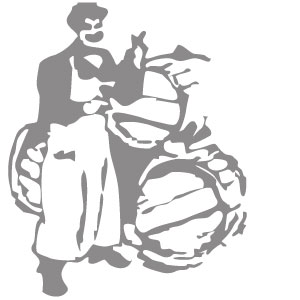 Join us Friday, November 20, 2020, as we co-host our 28th Annual Beaujolais Nouveau Celebration with Kysela Pere et Fils of Winchester, Virginia. National Sales Manager James Francisco will join us in a tasting of fifteen wines from his outstanding portfolio. Chef John D'Amico has created a six-course dinner to complement these wines.
Beaujolais Nouveau is always released the third Thursday of November, regardless of the start of the harvest. Beaujolais Nouveau owes its easy drinkability to a winemaking process called carbonic maceration, also called whole berry fermentation. This technique preserves the fresh, fruity quality of the wine, without extracting bitter tannins from the grape skins. Our 2019 Beaujolais Noveau dinner will feature thirteen wines from Fran Kysela's outstanding portfolio.
"My philosophy on wine is one based on quality. Nothing else matters but the quality of the juice in the bottle. I look for wines that are true to type and classic in their flavors. I prefer wines that are fresh and bright and show good fruit/acid balance. I am not a new oak person, feeling that too much wood obscures true regional character. The wines I select are focused and on target. There is nothing more exciting than tasting a wine that hits the mark." -Fran Kysela
Pre-Dinner Wine Tasting
Grande Cuvee Castelmaure, Corbieres, France 2017
Rosso di Montalcino, Collemattoni, Toscana, Italy 2018
Malbec "Ayni" Paraje Altamira Vnyd, Chakana, Mendoza, Argentina, 2018
Reserva Seleccion de la Familia, Luis Canas, Rioja, Spain 2015
Sweet Dumpling Squash & Curry Soup
Cream of sweet dumpling squash and curry soup garnished with a Maine Sea Scallop topped with microgreens.
Vouvray "Clos le Vigneau", Gaudrelle, Loire Valley, France, 2017
Chenin Blanc, Kasteelberg, Swartland, South Africa, 2018
Maine Lobster Quiche, Truffle Hollandaise
A flaky pie crust filled with a savory custard with Maine Lobster, eggs, cream, shallots, and Gruyère cheese with a truffle hollandaise sauce.
Lirac "Blanc", Corne Loup, Southern Rhône, France 2019
Côtes de Bourg "Blanc", Château Brûlesécaille, Bordeaux, France
Soufflé au Fromage, Quail Egg & Black Truffle
Quail egg served in a ramekin filled with Camembert cheese fondue and grated Parmesan Reggiano cheese, topped with a poached quail egg and freshly shaved black truffles.
"Nouveau" Beaujolais-Villages, Manoir du Carra, Beaujolais, France, 2020
Cru Beaujolais "Morgon", Piron, Côte du Py- Beaujolais, France 2017
Agnolotti, Black Truffles
Piedmontese ravioli filled with roasted sirloin and root vegetables, Plugrá butter, and freshly shaved Black Truffles.
Mercurey Rouge 1er "Clos L'Eveque", Domaine Maurice Protheau, Burgundy, France 2017
Côtes de Francs "Rouge", Eden de Lapeyronie, Bordeaux, France 2015
Char-Grilled Ozark Mountain Berkshire Pork Tenderloin, Hickory Smoked Wild Mushroom & Huckleberries
Char-grilled pork tenderloin raised in the Ozark Mountains, butternut squash purée, finished with smoked fall wild woodland mushroom mountain huckleberry reduction.
Cornas, Domaine Johann Michel, Northern Rhône, France, 2017
Châteaunuef-du-Pape "Les Origines", Domaine Grand Veneur, Southern Rhône, France 2017
Aux Poires, Stilton
Poached Bartlett pear served with English Stilton cheese and an almond cookie with a pear glaze.
Carod, Clairette de Die, Rhone, France, NV
$150 per guest. tax & gratuity not included