With Brad Thomas of Enotec Imports
Thursday, August 13, 2020, 6:30 p.m.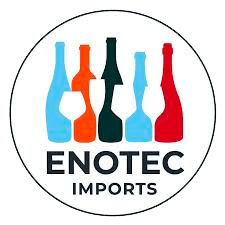 Join us Thursday, August 13, 2020, as we feature an Italian Wine Dinner with National Sales Manager Brad Thomas of Enotec Imports. Founded in 1985 Enotec has carefully assembled a portfolio of family-owned, blue-chip estate-driven winemakers from the top regions across Italy.
Brad Thomas has over 15 years' experience in the wine industry.  His passion of Italian wine is a culmination of the people and history that Enotec represents.  Representing family-owned and operated brands and telling the stories of Enotec's producers makes it easy for Brad to share this amazing portfolio with the east coast.
Corn Shooter, Parmigiano-Reggiano Cheese Espuma
Puréed of Seasonal Ohio Corn, topped with Parmigiano-Reggiano cheese, toasted corn nuts.
Prosecco Spumante "Brut", Naonis, Pordenone, Friuli, NV
Maine Lobster Zucchini Blossom, Traditional Hollandaise Sauce
Sautéed Erie County zucchini blossom filled with a Maine Lobster stuffing topped with hollandaise sauce.
Verdicchio Riserva "Crisio", Casalfarneto Castelli di Jesi, Marche, Italy, 2018
Seared Mediterranean Branzino, Gras Pistas & Lemon Vinaigrette
Seared Mediterranean Sea bass served over braised broccoli raab and herb polenta, topped with Gras Pistas, toasted pine nuts, garlic, basil, Italian parsley, mint, and extra-virgin olive oil lemon vinaigrette.
Favorita Fallegro, Gianni Gagliardo, Roero, Piemonte, Italy, 2018
Gavi di Gavi, Palladino, Gavi, Piemonte, Italy, 2019
Gulf of Mexico Peppered Yellowfin Tuna, Petit Arugula & Heirloom Tomato Salsa Cruda
A cold lightly peppered seared premium yellowfin tuna, heirloom tomato salsa cruda and petit arugula, tossed with a Calamansi vinaigrette dressing topped with Pecorino Romano cheese.
Rosato, Ca'del Sarto, Fruili, Italy, 2019
Duck Agnolotti, Glace de Viande
Piedmontese raviolis, filled with roasted duck and root vegetables, finished with a red wine and root vegetable brunoise glace de viande.
Schiopettino "Ronchi D Pietro", Azienda Agricola Ronchi San Guiseppe, Colli Orientali Del Fruili, Italy, 2016
Barolo "Sere", Gianni Gagliardo, Serralunga, Piemonte, Italy, 2013
Roast Loin of Breckenridge Farms Lamb, Toscana & Pancetta Bacon Crackling
Roasted loin of lamb with an heirloom tomato filled with simmered white beans and a mirepoix of vegetables, topped with a cippolini rich roasted tomato lamb glace de viande, pancetta bacon crackling.
Cabernet Sauvignon "Mon Nene", Fattoria Rodano, Castellina/Tuscany, Italy 2016
Brunello di Montalcino, Terra Rossa, Montalcino/Tuscany, Italy, 2011
Amarone della Valpolicella, Degani, Valpolicella, Veneto, Italy 2016
Callebaut White Chocolate Mousse, Ohio Blackberries
A rich Belgium white chocolate mousse, marinated Ohio blackberries in Brachetto and sugar topped with Chantilly cream.
Brachetto, Villa M, Moferrato, Piemonte, Italy, NV
$145 per person, Tax & Gratuity not included.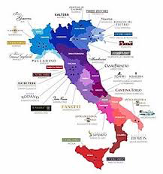 Enotec Imports is a family-owned fine Italian wine import company representing family-owned, estate- driven wineries. Our focus is on quality wines of character, distinction, soul and tradition that reflect the unique sensibilities of Italy's diverse regions.
Enotec Imports' comprehensive portfolio includes over 75 indigenous varietals from some of the most prominent growing regions throughout Italy. Our wineries strive to maintain the winemaking traditions of their region in order to produce wines of the highest quality and the best value.
Our producers are committed to using sustainable growing methods and earth-friendly farming. We believe that small estates can offer the highest quality and uncompromising standards at every step of the growing and winemaking process.  Enotec Imports represents both 'classic' and 'new generation' winemakers in our portfolio. Regardless of the winemaking technique, both styles produce expressive wines of character and balance that reflect their place of origin
---
BRAD THOMAS
Southeastern Region Sales Manager, Enotech Imports