Featuring A Gambero Rosso Tre Bicchieri Wine Tasting with Robert Fatica
Sunday March 28, 2021 • 5:00pm
First Course
Soufflé a Formaggio, Black Truffle and Quail Egg
A blend of Taleggio and Gran Padano cheese, oven baked in a ramekin and topped with a quail egg and freshly shaved black truffles.
Franciacorta "La Scala Brut", Bella Vista, Lombardy, Italy, 2013
Second Course
Seared Bronzino Filet, Pasta alla Norma & Ricotta Salata Cheese
Bronzino filet served over Puglia tagliatelle noodles with sauteed roasted tomatoes, eggplant and basil, topped with Cavanera Bianco butter reduction and shaved Ricotta Salata Cheese and Basil.
Etna Bianco "Cavanera", Firriato, Sicily, Italy, 2017
Quater Vitis Bianco "Terre Siciliane", Firriato, Sicily, Italy, 2019
Third Course
Farsumagru, Rassie's Tomato Sauce
Roulade of veal, stuffed with spinach, Prosciutto de Parma ham, Pecorino Romano and veal forcemeat with hard-boiled eggs and fine herbs, wrapped in applewood smoked bacon, sauced with Jack Rassie's tomato sauce.
Etna Rosso "Cavanera", Firriato, 2014
Nero D' Avola "Harmonium", Firriato, 2013
Fourth Course
Agnolotti, Root Vegetable Brunoise & Fine Herb Plugrá Butter Sauce
Piedmontese ravioli filled with roasted sirloin and root vegetables, sauced with a brunoise of root vegetable and fine herb Plugrá butter.
Barbera D Asti, La Luna e I Falo Vite Colte Piedmont, Italy. 2017
Fifth Course
Roast Loin of Lamb, Toscana
Roasted loin of Breckenridge Farms lamb, served over a stuffed heirloom tomato, filled with simmered white beans, breadcrumbs, Guanciale and cipollini onions, topped with a rich tomato lamb glace de viande.
Super Tuscan "Do ut Des" Carpineta Fontalpino, Tuscany, Italy, 2015
Red "Petra", Petra, Maremma Tuscany, Italy, 2012
Sixth Course
Apricot Marmalade, Pistachio & Honey Gelato, Pistachio Tuille
A tuille Pistachio cookie topped with Pistachio gelato and apricot marmalade drizzled with local honey.
Late Harvest "Grillo" El Azziz, Cantine Fina, Sicily, Italy, NV
$135/Per Guest Tax & Gratuity not included.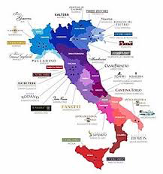 Enotec Imports is a family-owned fine Italian wine import company representing family-owned, estate- driven wineries. Our focus is on quality wines of character, distinction, soul and tradition that reflect the unique sensibilities of Italy's diverse regions.
Enotec Imports' comprehensive portfolio includes over 75 indigenous varietals from some of the most prominent growing regions throughout Italy. Our wineries strive to maintain the winemaking traditions of their region in order to produce wines of the highest quality and the best value.
Our producers are committed to using sustainable growing methods and earth-friendly farming. We believe that small estates can offer the highest quality and uncompromising standards at every step of the growing and winemaking process.  Enotec Imports represents both 'classic' and 'new generation' winemakers in our portfolio. Regardless of the winemaking technique, both styles produce expressive wines of character and balance that reflect their place of origin
---
BRAD THOMAS
Southeastern Region Sales Manager, Enotech Imports