Extraordinary California Wine Dinner, Part V
Thursday, September 5, 2019 • 6:30 pm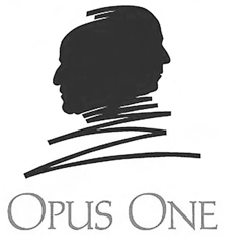 Our fifth Extraordinary California wine dinner falls on September 5, 2019, features an unprecedented collection of Napa Valley red wines; a few current releases plus a few cellar selections and everything in between, including sixteen wines paired with a six-course dinner prepared by Chef/Proprietor John D'Amico and his staff. Vintage Wine Distributors takes the helm this year!
Many people compare Napa with Bordeaux because of the grape varieties, but in truth, Napa has more in common with Burgundy than Bordeaux when it comes to how the vineyard land is divided and how the individual bottlings/ labels are done. In an average year, the top Châteaux of Bordeaux's Médoc will produce around 15,000 to 25,000+ cases of Grand Vin composed by
blending fruit from a vast area of vineyard land that encompasses upwards of 160+ acres in some cases. In Napa, nearly 80% of the wineries produce less than 10,000 cases per year and most of their "Grand Vin" equivalents amount to less than 1,000 cases in a vintage, sometimes as little as only 100-200 cases.
Sauvignon Blanc, Merry Edwards, Russian River Valley, California, 2017
Carpaccio de Filet de Boeuf aux Champignons Sauvages
Carpaccio of "Prime Beef", paper-thin slices of beef tenderloin, topped with aged balsamic vinegar, Alba white truffle oil, shaved Parmigiano-Reggiano cheese, cracked black peppercorns, and a mixture of seasonal sautéed wild mushrooms, finished with petite arugula.
Cabernet Sauvignon, Far Niente, Napa Valley, 2016
Cabernet Sauvignon "Special Select", Caymus SS, Napa Valley, 2016
Cabernet Sauvignon, Pride, Spring Mountain·Napa Valley, California, 2016,
Oxtail Agnolotti, Hon Shimeji Mushrooms & Oxtail Glace de Viande
Piedmontese ravioli filled with roasted oxtail and root vegetables, tossed with a brunoise of oxtail, Brown Beech Mushroom (Hon Shimeji) mushrooms, root vegetables and fine herbs, finished with
oxtail glace de viande.
Red "Overture", Opus One, Napa Valley, California, NV Red, Pahlmeyer, Napa Valley, California, 2014
Red, Napanook, Napa Valley, California, 2016
Roast Tenderloin of Venison, Hickory Smoked King Oyster Mushroom
Roast tenderloin of venison, served over Stilton risotto, topped with hickory smoked King Oyster mushrooms, garnished with baby long carrots with a Pomeroy mustard glace de viande.
Red "Rindo", Kenzo, Mt. George· Napa Valley, California, 2016
Red, Continuum, Prithcard Hill · Napa Valley, California, 2015
Red, Dunn, Howell Mountain · Napa Valley, California, 2014
Roast Tenderloin of Aged Beef, Hen of the Woods Mushroom, Périgueux Sauce
Tenderloin of beef served on a root vegetable mélange, with roasted Hen of the Woods mushrooms, Périgueux sauce and roasted bone marrow, finished with beef crackling.
Red "Dominus", Napa Valley, 2012
Red "Ulysses", Dominus, Rutherford, Napa Valley, 2012
Red, Opus One, 2012
California Apricot Tart, Madagascar French Vanilla Bean Ice Cream
A fruit tart filled with an almond frangipane topped with pastry cream with seasonal apricots topped with Chantilly cream served with a French Vanilla bean ice cream and apricot coulis.
Dolce, Far Niente, Napa Valley, California, 2016
$200 per person Tax & Gratuity not included