Walla Walla has been a regional agricultural hub for more than a century; and it still abounds with crisp apples, juicy strawberries, tender asparagus, sumptuous and sweet onions. Nearly 2,000 acres of prime vineyards and more than 100 remarkable wineries.
with Vintage Wine
Thursday, June 28, 2018 • 6:30 pm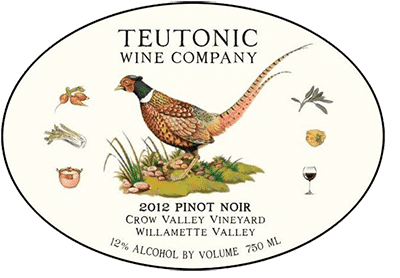 In 1965, the first pinot noir was planted in the Willamette Valley, Oregon starting a revolution in outstanding wines from this cool climate region. The valley is located between the Cascade Mountains and the Coast Range, spanning more than 100 miles. Over time other cooler climate varietals were added. Today there are over 400 bonded wineries and seven AVA's. We will taste five outstanding white wines and four pinot noirs from this outstanding wine region.
Cream of English Pea Cappuccino, Montrachet Goat Cheese Espuma
Cuveè A Sparkling Wine, Anne Amie Amrita, Willamette Valley, OR 2016
Peppered Yellow Fin Tuna Salad, Lemon Vinaigrette Dressing
White "Jazz Odyssey", Teutonic Wine Company, Willamette Valley, OR
2016 White "Sprockets", Teutonic Wine Company, Willamette Valley, OR 2016
Maryland Crab Cake, Bartlett Pear & Apricot Preserve
Pinot Gris"Three Vineyards", Chehalem, Willamette Valley, OR
2016 Riesling, Chehalem, Willamette Valley, OR 2016
Pekin Duck Agnolotti, Root Vegetable Brunoise & Duck Glace de Viande
Pinot Noir "Perspective" Ayres Vineyard, Ribbon Ridge, 2015
Pinot Noir, Stoller Dundee Hills, 2016
Roasted Black Angus Hanger Steak, Hickory Smoked Woodland Wild Mushrooms
Pinot Noir "Zephirine", Roserock , Eola Hills, 2015
Pinot Noir "Breaking Ground", Adelsheim, Chehalem Mts, 2014
Strawberry Napoleon, Madagascar French Vanilla Bean Ice Cream, Strawberry Coulis
$85 per person Tax & Gratuity not included