Thursday, September 24, 2015 6:30 pm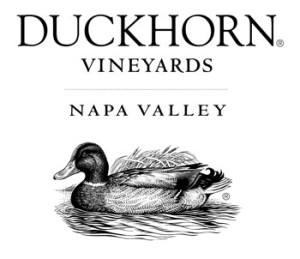 Co-founded by Dan and Margaret Duckhorn in 1976, Duckhorn Wine Company has spent almost forty years establishing itself as one of North America's premier producers of California wines. This dinner will feature five wines from each of their collections of fine wineries.
Sweet Dumpling Squash & Curry Soup
Cream of sweet dumpling squash and curry soup garnished with a petite crab cake.
Sauvignon Blanc, Duckhorn, Napa Valley, California, 2013
Maine Lobster Quiche, Truffle Hollandaise
Flaky pie crust filled with savory custard, Maine lobster, eggs, cream, shallots and Gruyère cheese.
Chardonnay, Migration, Russian River, California, 2013
Cassoulet of Duck, Duck Broth
Roast Duck Breast over a cabbage timbale, filled with white beans, duck confit, pancetta and shallots.
Pinot Noir, Goldeneye, Anderson Valley, California, 2012
Skirt Steak Smoked Woodland Wild Mushrooms
Char-grilled skirt steak, smoked wild mushroom mélange with Cabernet sauvignon wine glace de viande.
Red "Paraduxx", Napa Valley, California, 2013
Decoy Cabernet Sauvignon, Alexander Valley, California
2013 Decoy Zinfandel, Alexander Valley, California, 2013
Apple Frangipane Tart
An apple frangipane tart, filled with golden delicious apples, topped with vanilla ice cream and apricot glaze.
$70 per Person Tax & Gratuity not included.
Share