Wednesday, Nov. 27, 2019
6 pm to 8 pm
Every year the Wednesday before Thanksgiving is one of the busiest "Bar" days of the year. Friends, relatives and young college adults travel back to their hometown for a long weekend getaway.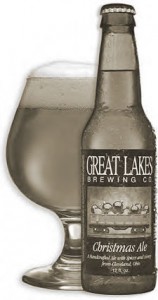 Several years ago we introduced "The Twelve Beers of Christmas" featuring twelve holiday beers from around the world. We searched the marketplace for a dozen unique holiday beers, and we actually found sixteen! This year our goal is more. Chef John D'Amico will feature a selection of fine hors-d'oeuvres.
$55 per person. Tax & Gratuity included!