A 2018 Beaujolais Nouveau Celebration
Kysela Pere et Fils Imports
Friday, November 16, 2018 – 6:30 pm
All the grapes (Gamay) in the Beaujolais region must be picked by hand. These are the only vineyards, along with Champagne, where hand-harvesting is mandatory.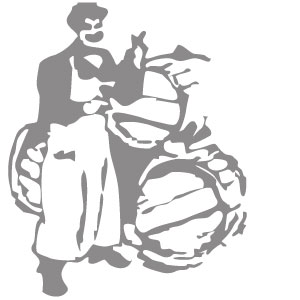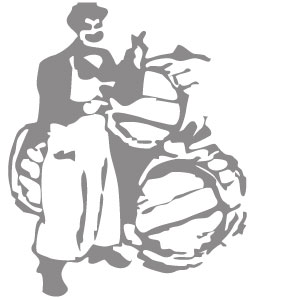 Join us Friday, November 16, 2018, as we co-host our 27th annual Beaujolais Nouveau Celebration with Kysela Pere et Fils of Winchester, Virginia. National Sales Manager James Francisco will join us in a tasting of fifteen wines from his outstanding portfolio. Chef John D'Amico has created a six-course dinner to compliment these wines.
Beaujolais Nouveau is always released on the third Thursday of November, regardless of the start of the harvest. Beaujolais Nouveau owes its easy drinkability to a winemaking process called carbonic maceration, also called whole berry fermentation. This technique preserves the fresh, fruity quality of the wine, without extracting bitter tannins from the grape skins. The Beaujolais "Noveau" dinner will feature thirteen wines from Fran Kysela's outstanding portfolio.
Robert Parker on Kysela: "Kysela's offerings all tend to be extremely pure, ripe, fruity wines…in short, faithful reflections of their appellations."
"My philosophy on wine is one based on quality. Nothing else matters but the quality of the juice in the bottle. I look for wines that are true to type and classic in their flavors. I prefer wines that are fresh and bright and show good fruit/acid balance. I am not a new oak person, feeling that too much wood obscures true regional character. The wines I select are focused and on target. There is nothing more exciting than tasting a wine that hits the mark." -Fran Kysela
Pre-Dinner Old World vs . New World Red Wine Tasting.
Cheese Fondue, Black Truffle
Manchego and Parmigiano-Reggiano cheese fondue topped with a poached quail egg and freshly shaved black truffles.
Ribeiro "Blanco", Vilerma, Ribeiro, Spain, 2017
Gruner Veltliner "Ried Eichelberg", Leindl, Kamtal, Austria, 2016
Maine Lobster Quiche, Truffle Hollandaise
A flaky pie crust, filled with a savory custard with Maine Lobster, eggs, cream, shallots and Gruyère cheese and topped with a truffle hollandaise sauce.
Trebbiano "La Creete", Otella, Lugana/Veneto, Italy, 2017
St. Veran, Maurice Martin, Burgundy, France, 2015
Champignons Savages de Saison, Beurre Plugrá®
A fall tasting of seasonally fresh sautèed wild mushrooms with Plugrá® butter and truffle risotto.
"Nouveau" Beaujolais Villages, Manoir du Carra, Beaujolais, France, 2018
Beaujolais "Moulin a Vent-Les Burdelines" Manoir du Carra, Beaujolais, France, 2016
Carré d'Agneau, Provençal
Roasted Colorado lamb chop, topped with a pistachio herb crust, served over roasted red tomatoes, braised cipollini onions, eggplant with sauce au natural.
Crozes-Hermitage "La Grande Sanguine", Domaine Jean-Claude & Nicolas Fayolle, Northern Rhône Valley, France 2015
Gigondas "Tour Sarrasine", Domaine Clos des Cazaux, Southern Rhône Valley, France 2016
Wild Boar, Venison and Veal Pot-au-Feu, Seasonal Vegetables
A combination of tenderloins of wild boar, venison and veal served with stewed root vegetables and cannellini bean purée in a rich rabbit, duck and veal stock.
Ribero del Duero "Crianza", Convento Oreja Ribero del Duero, Spain, 2014
Cuvée Prestige, Château des Landes, Lussac-Saint-Emilion, France, 2016
Pecan & Chocolate Tart, Crème Anglaise
A tart filled with caramel custard with pecans and chocolate with Chantilly cream and Madagascar French vanilla bean ice cream.
Tawny Port "10 Year", Romariz, Douro Valley, Portugal
$115 per person Tax & Gratuity not included
Share