2015 has Bordeaux producers smiling again, after a run of both difficult vintages and smaller-than-usual crops from 2011 through 2013. Quality looks to be consistently high among reds, dry whites and sweet wines.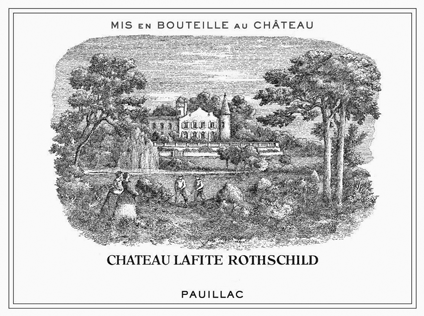 With Monsieur Daniel Greathouse
Sunday, May 5, 2019 • 5:00 pm
Join us for one of most anticipated wine dinners every year our annual Bordeaux Dinner featuring the Wines of Bordeaux with a emphasis on the outstanding 2015 vintage and a few older treasures. Mr. Dan Greathouse, Heidelberg Distributing Company, Ohio's largest importer of Bordeaux Wine, will co-host this event.
After tasting about 1,300 Bordeaux 2015 in France, the JamesSuckling.com team concluded that the 2015 vintage has truly lived up to its great potential in every sense. Red, white or sweet, the wines show wonderful harmony, intensity and freshness. Exciting and exquisite, the best of 2015s benefit enormously from this freshness quality, which derives from the slightly higher acidity and lower alcohol levels. Here are 10 Bordeaux wines from the 2015 vintage that have scored a perfect 100 points, and each is
conclusive proof that Bordeaux
is truly back.
Bordeaux is one of the most important wine producing regions in the world. One third of the good quality wine in France comes from Bordeaux. Bordeaux is 57 appellations, about 7,000 wine-producing châteaux, and 13,000 wine growers. The large diversity of Bordeaux suggests an equal diversity of soil.
Cured Õra King Salmon & Lake Erie Creamery Goat Cheese Timbale, Peekytoe Crab
House-cured Õra king salmon timbale filled with Peekytoe crab, goat cheese and clementine oranges garnished with crème fraîche and Malossol Osetra caviar, citrus oil.
Clarendelle Rosé by Haut-Brion, Pessac-Léognan, 2017
Bordeaux Blanc, "Chateau Marjosse", Entre-deux-Mers, 2017
Bordeaux Blanc, "Château de France", Pessac-Léognan, 2015
Cream of Wild Mushroom Cappuccino, Parmigiano-Reggiano Cheese Espuma
A amuse bouche of puréed seasonal wild mushroom soup, topped with a Parmigiano-Reggiano cheese foam
Bad Boy, Mauvais Garçon, Bordeaux, 2015
Château La Tour de By, Cru Bourgeois Superieur, Médoc, 2015
Château Corbin, Grand Cru Classé, St . Émilion, 2016
Agnolotti, Spring Morel Mushrooms & Truffle Butter Sauce, Duck Crackling
Agnolotti made with mushroom pasta, with duck confit and wild mushrooms, topped with morel mush- rooms, white Alba truffle butter sauce, shaved Parmigiano-Reggiano cheese, finished with duck crackling.
Château Teyssier, St . Émilion, 2015
Château La Forge, Gran Cru, St . Émilion, 2015
Vieux Château Mazerat, Gran Cru, St . Émilion, 2015
Seared Loin of Colorado Lamb, Tomato Glace de Viande, Celery Root Espuma
Loin of lamb lightly peppered, seared, served over a Napa cabbage timbale filled with root vegetables and cannellini beans, topped with a roasted tomato glace de viande, finished with a celery root espuma. Château Faugeres, Gran Cru Classé, St . Émilion , 2015
Arômes de Pavie, St . Émilion, 2015
Clos du Beau Pere, Pomerol, 2015
Cervena Venison Saddle, Hickory-Smoked Spring Morel Mushrooms
Slow-roasted saddle of venison, morel mushroom risotto, hickory-smoked wild mushroom sauce.
Le Petit Mouton de Mouton-Rothschild, Pauillac, 2011
Les Tourelles de Château Pichon Baron, Pauillac, 2012
Pauillac de Château Haut-Bages Liberal, Pauillac, 2014
Fourme d'Ambert, Stewed Spring Strawberry & Rhubarb François
Fourme d'Ambert cheese served with stewed spring strawberry & rhubarb chutney with hazelnut macarons filled with hazelnut pastry cream.
Sauternes, Château Guiraud, Premier Grand Cru Classé, Sauternes, 2015
$170 per person Tax & Gratuity not included