An Evening with Wilson Daniels Imports
Thursday, March 15, 2018 • 6:30 pm
Our First wine dinner of 2018 features one of the most exclusive importers in the United States as they are the importers of Domaine de la Romanée-Conti (DRC) one of the most prestigious wineries in the world. Unfortunately, the current release of the 2015 Romanée Conti is selling for $10,000 a bottle, a little out of our price range!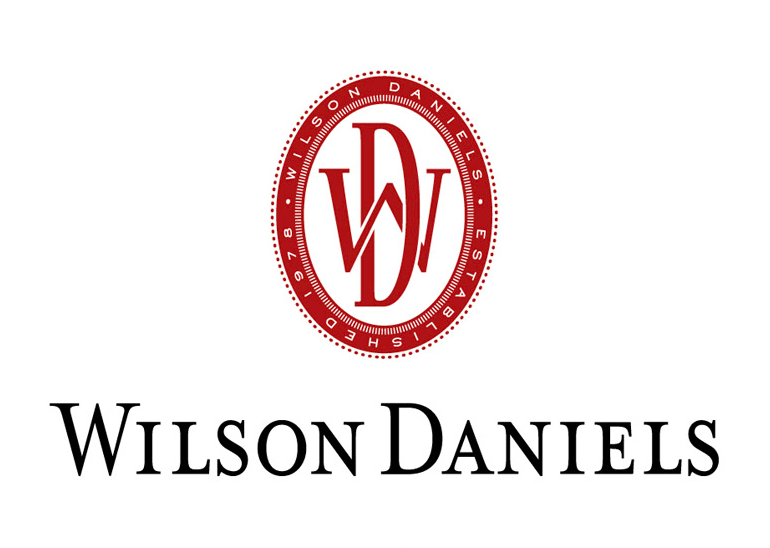 Founded in 1978, Wilson Daniels is a fully integrated, family-owned marketing and sales company representing a highly selective portfolio of the world's most distinctive wines and spirits. Wilson Daniels continues to pursue and elevate the standards of excellence set by founders Win Wilson and Jack Daniels through developing long-term, strategic partnerships with luxury producers that possess profound respect for terroir and are benchmarks in their region.
With DRC as its' core brand, Wilson Daniels set out to surround itself with world-class properties, which we will feature for this dinner. From Pierre Sparr in Alsace and Domaine Leflaive and Domaine Laroche in Burgundy to The Royal Tokai Company in Hungar, the first part of the dinner offers an interesting array of delicious white wine. The red wines feature the legendary Chateau Simard of St.Émilion and three wines from Italy. Located in the heart of Chianti, Castello di Volpaia dates back to 1172 and from Veneto region, we will feature two wines from Buglioni.
Cured Citrus Õra King Salmon, Strawberry & Arugula Salad, Citrus Vinaigrette
House-cured salmon, strawberry and arugula salad tossed with a citrus vinaigrette.
Crémant d'Alsace Brut Rosé, Pierre Sparr, Alsace, France, NV
Seared Main Diver Sea Scallop, Peach & Apricot Chutney, Citrus Essence
Seared Maine sea scallop, served over a warm peach and apricot chutney, citrus essence.
Riesling, Pierre Sparr, Alsace, France, 2015
Dry Furmint "The Oddity", Royal Tokaji, Tokaji, Hungary, 2015
Chilean Sea Bass, Louisiana Cray sh Plugrá Butter Sauce, Crayfish Crackling
Chilean sea bass filet marinated with mirin and miso, sautéed, braised fennel, and crayfish finished with Louisiana crayfish Plugrá butter sauce, topped with crayfish crackling.
Chablis "1er Cru Vaillon", Domaine Laroche, Burgundy, France, 2015
Mâcon Verze, Domaine Leflaive, Burgundy, France, 2015
Braised Kobe Beef Short Rib, Osso Buco Style, Con Gremolata
Braised short ribs, cannellini beans, Prosciutto de Parma ham and a jardinière of root vegetables, roasted bone marrow, finished with Gremolata, chopped parsley, garlic and lemon zest.
Chateau Simard, St Emilion, France, 2009
Chianti Classico Riserva, Castello di Volpaia, 2012
Loin of Cervena Venison, Ratatouille Nicoise, Huckleberry Glace de Viande
Roasted loin of New Zealand venison, served over a stuffed heirloom tomato, filled with zucchini, eggplant and onion and pancetta bacon mix, topped with a rich huckleberry venison glace de viande.
Ripasso, Buglioni, Veneto, Italy, 2012
Amarone della Valpolicella Classico, Buglioni, Veneto, Italy, 2010
Seasonal Apricot Tart, Long Clawson English Stilton Cheese, Apricot Coulis
A fruit tart filled with almond frangipane, seasonal apricots and Chantilly cream, served with a 12 month aged English Stilton cheese, apricot coulis.
Tokaji "5 Puttonyos Red Label", Royal Tokaji Company, Tokaji, Hungary, 2013
$115 per person Tax & Gratuity not included