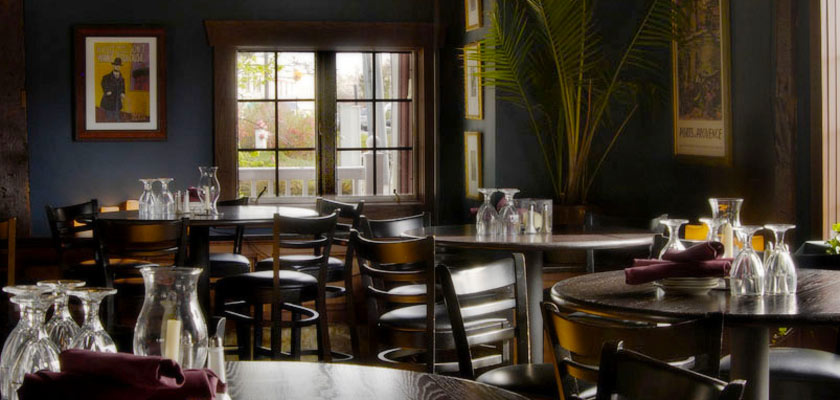 Touche Hours of Operation
Tues, Weds, Thurs. 5:00pm-9:00pm


Friday

 & 

Saturday

 

5:00pm to 10:00pm




Sunday

 

4:00pm to 8:00pm.
As we enter another awesome season upstairs, our staff has evolved into a top-notch crew bolstered by the well-trained staff at Chez François. This year we will feature intimate, well-priced wine, beer, and liquor tastings either at Touché or in the Parisian Room. We will feature our latest events and adult beverage specials on our Facebook page. If you are interested, please sign up.
Can we patronize just Touché?
Yes, Touché is a place where patrons can enjoy a quality adult beverage, an appetizer or dessert while relaxing in a comfortable, yet upscale, atmosphere.
What adult beverages will you offer?
We have a full liqour license and will offer a full bar with an emphasis on wines by the glass from around the world, martinis, single malt scotch and single batch bourbons as well as a collection of imported artisan beer from around the world.
What hours is the café open?
We will open Tuesday thru Thursday 5pm-9pm, Friday & Saturday 5pm-10pm, Sunday 4pm-8pm.
Will food be offered upstairs?
Absolutely. The cuisine will change with the seasons and feature small plates of food that compliment the adult beverages being served. A sample menu is shown here. We will also offer all desserts that are served downstairs at the restaurant.
What is appropriate attire?
Casual but sophisticated