An Australian Wine Dinner with Master Sommelier Matt Ciriglia
Thursday, October 10, 2013 • 6:30 pm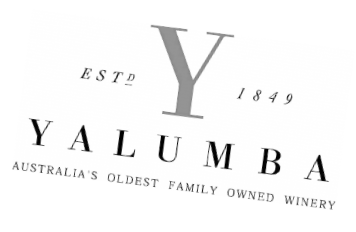 Please join us Thursday October 10, 2013 as we feature an Australian Wine tasting with Master Sommelier Matt Ciriglia. It has been years since we featured the wines of Australia and we thought it might be a great time to rediscover the wines from the land down under. We asked Matt if he would be interested in co-hosting this event; he was thrilled to showcase the diversity of this great wine region.
The wines selected provide a cross-section of grape styles and regions that create the Aussi identity. Eden Valley Riesling, Viognier; cool climate Chardonnay & Cabernet from Western Aussi, to show regional diversity does exist in Aussi, Tasmania Sparkling wine, Grenache, GSM and straight Shiraz, the infamous Cab/Shiraz blend, and finally a sticky. Of the tonnage of wine that comes from that country, this line up kind of sums up the country.
Jansz' Tasmania vineyard lies in the Tamar Valley in the heart of the Pipers River region in north eastern Tasmania. This area is ideal for allowing grapes to ripen slowly and develop the lingering acidity essential to produce a premium sparkling wine.
Yalumba and Henschke wines have a history and tradition combined with a reputation for innovation. They have been celebrating their 160-year-old Barossa Valley heritage by developing an Old Vine charter, and releasing reds from ancient shiraz and grenache plants.
Vasse Felix located in Australia's Margaret River produces award-winning Cabernet Sauvignon and Chardonnays.
Jim Barry was a pioneer of the Australian wine industry. He was the first qualified winemaker to work in the Clare Valley of South Australia and has produced trophy-winning wines since its establishment in 1959
Rosé Cuvée Sparkling Wine, Jansz Winery, Tasmania, Australia, NV
Sweet Dumpling Squash Soup, Peekytoe Crab Cake
Cream of sweet dumpling squash soup garnished with a citrus crab cake topped with preserved lemons and micro chervil.
Riesling, Pewsey Vale, Eden Valley, Australia, 2012
George's Bank Sea Scallop, Membrillo & Apricot Chutney
A seared Maine sea scallop with caramelized pearl onions seasoned with aromatic spices served on a bed of membrillo, sauced with an apricot glacé, garnished with lemon verbena.
Viognier, Yalumba, Eden Valley, Australia, 2011
Pumpkin Raviolis & Duck Confit, Duck & Huckleberry Glace de Viande
Pumpkin raviolis made with egg pasta, filled with baby pie pumpkin purée, topped with duck confit, sauced with a mountain huckleberry and duck glace de viande.
Grenache 'Bush Vine", Yalumba, Barossa Valley, Australia, 2011
GSM "Strapper", Yalumba, Barossa Valley, Australia, 2011Shiraz "McCrae"
LaBelle Farms Quail, Grenache Sun-dried Cherry Reduction
Char-grilled boneless breast of New York Quail served on a chestnut puree topped with a Grenache cherry reduction and a baby watercress,
shaved white asparagus and cherry salad
Jim Barry, Clare Valley, Australia, 2009
Cab/Shiraz "Signature", Yalumba, Barossa Valley, Australia, 2008
Roasted Australian Lamb Chop, Pancetta Bacon Glace de Viande
Oven roasted Australian lamb chop, topped with a pistachio herb crust, celery root potato mousseline, sauced with roasted tomatoes, braised cipollini onions, and pancetta bacon lamb glace de viande.
Cabernet Sauvignon, Vasse Felix, Margaret River, Australia, 2009
Henschke Red "Euphonium", Henschke, Barossa Valley, Australia, 2010
Apricots François, Madagascar French Vanilla Bean Ice Cream
Marinated apricots with apricot liquor and simple syrup, served over an almond cookie with French vanilla bean ice cream.
Muscat "Museum Reserve", Yalumba, Barossa Valley, Australia, 2008
$100 per person Tax & Gratuity not included
[fblike style="standard" showfaces="false" verb="like" font="arial"]