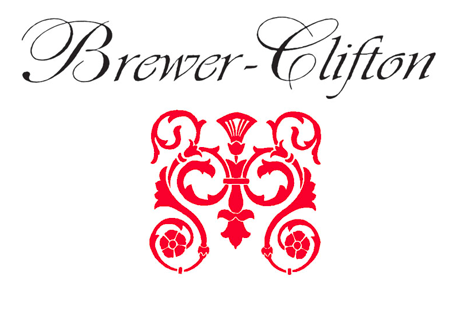 With Master Sommelier Larry O'Brien and Winemaker Greg Brewe of Brewer Clifton Winery
Thursday, March 19, 2020 • 6:30 pm
Brewer-Clifton was born in 1996 from Greg Brewer's vision to produce world class wines from California's Santa Rita Hills appellation. Focusing on the Burgundian roots of Pinot Noir and Chardonnay, Brewer pays homage to France while forging an independent style that is uniquely Californian. The resulting wines embrace the power, pedigree and richness of Santa Rita Hills that have become the trademark style of Brewer-Clifton.
They remain steadfastly loyal to the stewardship of this land through their estate holdings, and are humbled to travel the globe sharing their story with colleagues, collectors and wine enthusiasts.
While grounded in traditional ideals matched with extensive studies in Europe, the wines at Brewer-Clifton are not bound by them. Instead, the vintners elect to employ the most sincere and vulnerable wine production practices so as to reinterpret classicism within the aesthetic of the Santa Rita Hills.
Scotch-Barreled Smoked Salmon Croque-Monsieur, Dill Cucumber Salad
Pullman bread filled with smoked salmon and Gruyère cheese, lightly egg-battered and sautéed, dill cucumber salad.
Chardonnay "Bar-M Vineyard", Diatom, Santa Barbara County, California, 2018
Miso Marinated Chilean Sea Bass Filet, Mirin & Calamansi Vinaigrette
Seared sea bass filet served over braised baby bok choy finished with a Mirin, miso and Calamansi olive oil, and a hint of julienne jalapeno peppers and a lobster crust.
Chardonnay, Brewer-Clifton, Santa Rita Hills, California, 2015
Chardonnay "Machado Vineyard", Brewer-Clifton, Santa Rita Hills, California, 2013
Duck Agnolotti, Glace de Viande
Agnolotti "Piedmontese" raviolis, filled with roasted duck and root vegetables, finished with a red wine and root vegetable brunoise glace de viande.
Pinot Noir, Brewer-Clifton, Santa Rita Hills, California, 2016
Pinot Noir "Acin Vnyd", Brewer-Clifton, Santa Rita Hills, California, 2013
Pinot Noir "Mount Carmel", Brewer-Clifton, Santa Rita Hills, California, 2009
Wild Boar Loin, Huckleberry Glace de Viande
Roasted lightly peppered wild boar loin, served over a Napa cabbage timbale filled with wild boar confit, finished with a mountain huckleberry glace de viande.
Syrah, "Ex Post Facto", Central Coast, California, 2017
Red Blend, "Bootleg Prequel", Sonoma Valley, California, 2016
Teres Major Filet "Sous Vide", Grille, Cabernet Truffle Wine Sauce
Teres Major Tenderloin slow-cooked in its natural juices, grilled, wild mushroom & Jerusalem arti- choke, Brunoise mousseline, wild mushroom duxelle, finished with a red wine truffle sauce.
Cabernet Sauvignon, "Fortress", Knights Valley, California, 2013
Cabernet Sauvignon, "Mt . Brave, Mount Veeder", Napa Valley, California, 2016 
Macaroons & Lemon Petit Fours
$130 per person Tax & Gratuity not included