When was the last time you really had fun, I mean, REALLY had fun?
Great Food, Great Wine, Great Adult Beverages and A Great Band!

Friday, October 28, 2022 • 7 pm
A Complimentary Cocktail &
Hors'-d'œuvres Hour – 7:00 to 8:00 pm
Dinner & Dancing 8:00 to 11:00 p.m.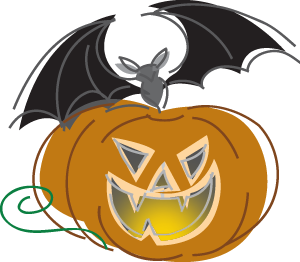 The Halloween Party is back! We held our first Halloween Party more than 22 years ago and it was such a massive success that we have continued holding this event on the Friday Night before Halloween ever since. This year the Party will be held Friday, October 28, 2022, starting at 6:30 pm. Of course, costumes are mandatory and in the past have featured political satire, current events, pirates, athletic teams, and more, no costume is too outrageous.
The Halloween Party features two dance venues on both levels of the restaurant with Live Entertainment featuring the dance band "Less Than 88" performing downstairs in our Main Dining Room and DJ Damien Epstein aka "KosherKuts" performing in the Parisian Room.
The 6:30 pm to 7:30 pm complimentary cocktail hour features seasonal libations from our award-winning bartenders and passed hors d'oeuvres prepared by Chef John D'Amico and his staff.
7:30pm to 10:30pm Dinner & Dancing
Between dancing, we will serve a four-course fall menu featuring Chef John D'amico's baby pie pumpkin filled with puréed pumpkin soup. Each course will be complemented with a glass of wine.
Cream of Erie County Pumpkin Soup, Toasted Pumpkin Seeds
A baby pie pumpkin filled with puréed pumpkin soup, with Vermont crème fraîche, topped with toasted pumpkin seeds, pumpkin seed oil, and nutmeg.
Pinot Blanc,  Albert Mann, Alsace, France, 2021
Maine Scallop & Lobster Risotto
Seared sea scallops served with lobster risotto.
Cassis "Blanc", Domaine du Bagnol, France, Provence-Alpes-Côte d'Azur, France, 2020
Grilled Filet &Duck Confit, Cabernet Sauvignon Wine Glace de Viande
Grilled center cut filet mignon, topped with duck confit served with herb risotto and fall squash.
Cabernet Sauvignon, Quilt, Napa Valley, California, 2019
Or…
Char-Grilled Newfoundland Pumpkin Swordfish Filet, Herb Butter Sauce
Grilled swordfish filet served over spaghetti squash with fall squash, finished with an herb Butter Sauce.
Chardonnay "Y3", Jax Vineyards, Napa Valley, California, 2020
Pumpkin Cheesecake, Caramel Sauce & Seasonal Berries
A pumpkin cheesecake served with a graham cracker crust topped with a Chantilly cream icing, finished with a caramel sauce, and garnished with seasonal berries.
Pedro Ximénez "Solera 2017" , Bodegas Alvear, Jerez, Spain,
$165/Per Person, Tax & Gratuity Not Included.
Our 15th Annual Halloween Party will be held on Friday, October 25, 2021.
We have booked Less Than 88 to perform downstairs in the Main Dining room. Find your favorite costume and book this event early.
DJ Damien Epstein aka "KosherKuts"
When you're in the mix with KosherKuts there's an insatiable urge to flap your wings like an eagle and step to the beat! Sound like the funky chicken? Think again. KosherKuts' multifarious approach mixes the old with the new, fast with the slow, and has the common thread of familiarity and dance-ability.
KosherKut currently DJs at the Barley House & The Cleveland Caviliers as well as being part of the N.P.I. Entertainment roster of DJs.
Less Than 88
Less Than 88 have been filling dance floors around Lorain County and beyond for over 10 years. They have played notable venues such as the Cleveland House of Blues, and Music Box Supper Club and recently had a chance to appear on Fox 8 in the Morning. Their set list spans through the decades and has a little something for everybody; killer rock n' roll, dancer pop, country sing-alongs, and more.