When was the last time you really had fun, I mean, REALLY had fun?
Great Food, Great Wine, Great Adult Beverages and A Great Band!

Friday, October 27, 2023 • 7 pm
A Complimentary Cocktail &
Hors'-d'œuvres Hour – 6:30 to 7:30 pm
Dinner & Dancing 6:30 to 10:30 p.m.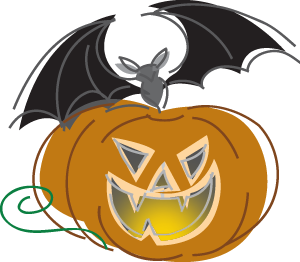 The Halloween Party
We held our first Halloween Party more than 25 years ago and it was such a huge success that we have continued holding this event on the Friday Night before Halloween ever since, except last year. This year the Party will be held Friday, October 27, 2023, starting at 6:30 pm. Of course, costumes are mandatory and in the past have featured political satire, current events, pirates, athletic teams, and more, no costume is too outrageous.
The Halloween Party features Live Entertainment with the band "56 Daze", a great dance band from Toledo, Ohio.
The 6:30 pm to 7:30 pm complimentary cocktail hour features seasonal libations from our award-winning bartenders as well as passed hors d'oeuvres prepared by Chef John D'Amico and his staff.
7:30 pm to 10:30 pm Dinner & Dancing
Between dancing, we will serve a five-course fall menu featuring Chef John D'amico's baby pie pumpkin filled with puréed pumpkin soup. Each course will be complemented with a glass of wine.
Cream of Erie County Pumpkin Soup, Toasted Pumpkin Seeds
A baby pie pumpkin filled with puréed pumpkin soup, with Vermont crème fraîche, topped with toasted pumpkin seeds, pumpkin seed oil, and nutmeg.
Alsace Blanc "Complantation", Domaine Marcel Deiss, Alsace, France, 2020
Maine Scallop & Lobster Risotto
Seared sea scallops served with lobster risotto.
Sauvignon Blanc, Long Meadow Ranch, Rutherford/Napa Valley, California, 2022
Grilled Filet & Duck Confit, Cabernet Sauvignon Wine Glace de Viande
Grilled center cut filet mignon, topped with duck confit served with stewed lentils and a jardinière of root vegetables, fall squash.
Cabernet Sauvignon, Quilt, Napa Valley, California, 2019
Or…
Filet de Flétan, Croûte d'herbes de Homard, Sauce à la Crème de Homard
Lobster crusted Nova Scotia Halibut filet served over an English pea mousseline, finished with a lobster cream sauce.
Chardonnay "Y3", Jax Winery, Carneros Valley, California, 2022
White Chocolate Mousse Torte
A rich white génoise cake filled with white chocolate mousse topped with Chantilly cream icing, finished with a huckleberry sauce.
Vi de Visciola "Cherry" Fortified Wine, Vignamato, Marché, Italy, NV
$165/Per Guest Tax & Gratuity not included.
All pricing reflects a cash payment. A 2.75% convenience fee is added for all credit card transaction.