Touché @ Chez François Presents…

Wednesday, Nov. 22, 2023
6 pm
Every year the Wednesday before Thanksgiving is one of the busiest "Bar" days of the year. Friends, relatives and young college adults travel back to their hometown for a long weekend getaway.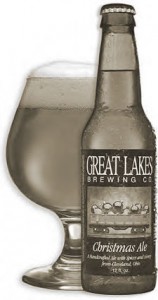 Several years ago we introduced "The Twelve Beers of Christmas" featuring twelve holiday beers from around the world. We searched the marketplace for a dozen unique holiday beers, and we actually found sixteen! This year our goal is more. Chef John D'Amico will feature a selection of fine hors-d'oeuvres.
Amuse Bouche
Erie County Pumpkin, Parmigianino-Reggiano Cheese Espuma
A purée of pumpkin soup topped with a Parmigianino-Reggiano cheese foam.
21st Amendment Fireside Chat, San Francisco, California
Ohio Petit Pumpkin & Duck Confit, Cherry Glace de Viande
A baby pie pumpkin filled with duck confit & sweet potato with a Luxardo cherry glace de viande.
Rogue Hazelnut Brown, Newport, Oregon
Victory Merry Monkey, Downington, Pennsylvania   
Chimay Premiere,  Abbey of Scourmont, Belgium 
Potato & Cheese Pierogies & Grilled Banger Sausage, Pancetta Bacon
Potato & cheddar cheese pierogies with roasted onions and Banger sausage with pancetta bacon.
Alaskan Amber, Juneau, Alaska
Paulaner Salvator, Munich, Germany
Great Lakes Imperial Amber, Cleveland, Ohio
House-Cured Kurobuta Pork Belly, Xmas Ale Glace de Viande
Roasted Black Berkshire pork belly simmered in Xmas Ale, served with Spaghetti squash and a pork Xmas Ale glace de viande.
Saint Bernardus "Christmas Ale", Watou, Belgium
Delerium "Nöel", Melle, Belgium
Corsendonk Christmas Ale, Oud-Turnhout, Belgium
Chez Brownie, Bourbon Crème Anglaise   
A rich chocolate brownie topped with chocolate ganache and Chantilly cream,  served with Madagascar French vanilla bean ice cream and bourbon crème anglaise sauce.                 
Saucy Brownie Batter, Cleveland, Ohio
Rogue Santa's Private Reserve Toffee Chocolate Stout, Newport, Oregon
Rhinegeist "Barrel Aged"Cordially Yours, Cincinnati, Ohio
$100 / Per Guest/ Tax & Gratuity Not Included.
All pricing reflects a cash & check payment. A 2.75% non cash/check adjustment is included in all other forms of payment.