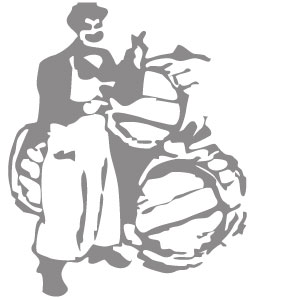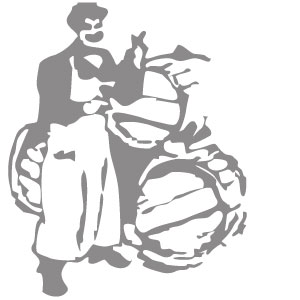 With James Francisco of Fran Kysela Pere & Fils
Thursday, April 11, 2019 • 6:30 pm
Join us as we welcome Mr. James Francisco back to Chez to explore the Spanish Portfolio of Kysela Pere & Fils. The dinner will feature 14 wines from 11 regions throughout Spain. This will be a great way to learn more about wines from the Iberian Peninsula.
When I asked my mother recently what kind of Spanish wine she enjoyed, she enthusiastically exclaimed, "sangria!" Of course, Spain has much more to offer in wine than just that tasty pitcher drink. There are so many great values in Spanish wine—delicious (and inexpensive!) bottles for any occasion. But you will also be rewarded if you decide to spend a little more and explore the classic wines of Spain. If you drink wines mostly from the New World—like South America, California, or Australia. Lush Spanish wines are a great introduction to the Old World.
Since Spain is a peninsula, the climate varies widely from region to region. Most of central Spain sizzles under the summer sun and gets very cold in the winter. In the north- western part, called Galicia, the cool ocean breezes and many rivers lead to the moniker "Green Spain." In the south, the brutal, arid land and howling winds can prove too much for most grapes. The Mediterranean to the west contributes warm temperatures and cooling breezes, while the Pyrenees on the border with France block rain clouds from the north central area.
Jamón Ibérico & Spanish Olives
A cold meat plate with Jamón Ibérico, olives and saffron herb cheese Piquillo pepper & crostini.
Cava, Painous Catalonia, Spain NV
Seared Diver Sea Scallop, Serrano Ham Cornet, Leeks & Chervil Green Sauce
Seared Maine sea scallop served on a bed of sautéed leeks, pimentos and fine herbs, Serrano ham cornet, finished with a cilantro chervil green cream sauce.
Txakolina, "Bodega Alleme", Getariako Txakolina, Spain 2017
Albariño, "Palacio de Fefinanes", Rias Biaxas, Spain, 2017
Rioja Blanco, "Organic", Burgo Viejo, Rioja, Spain 2017
Tortilla Española, Chorizo & Manchego, Smoked Paprika Hollandaise Sauce
A Spanish omelet flavored with leeks, onions, potatoes, chorizo & Manchego cheese, topped with smoked paprika hollandaise sauce.
Bierzo "Mencia", Valle del Cua, Bierzo, Spain, 2016
Jumilla, "Bodegas Torre Castillo Alegre", Jumilla, Spain, 2015
Priorat, "Mas Sinen Petit Mas Sinen", Priorat, Spain, 2015
House-Cured Ohio Proud Pork Belly, Rioja Reduction
Seared pork belly simmered in its natural juices, chorizo saffron risotto flavored with 12-month aged Manchego cheese, finished with a Rioja reduction.
Ribera del Duero "Crianza", Convento Oreja, Ribera del Duero, Spain, 2014
Rioja "Crianza", Luis Canas Rioja, Spain, 2015 Toro "Crianza", Finca Sobreno Toro, Spain, 2014
Roast Tenderloin of Ohio Proud Beef, Piquillo Pepper Confit
Roast tenderloin of beef served over roasted Piquillo peppers and lyonnaise fingerling potatoes, topped with beef jus and fine herbs and Piquillo pepper confit.
Priorat "Reserva", Mas Sinen Coster, Priorat, Spain, 2011
Ribera del Duero "Reserva", Pago Carraovejas, Ribera del Duero, Spain 2014 Rioja "Gran Reserva", Luis Canas, Rioja, Spain, 2011
Valdeón Cheese, Macaroon & Spiced Almond Brittle, Date & Bartlett Pear Chutney
Macaroon filled with Valdeón cream cheese, spiced almond brittle, served with a date and pear chutney.
Pedro Ximenez, "Leyenda", Jerez, Spain, NV
$115 per person Tax & Gratuity not included