Bastille Day Celebration Wine Dinner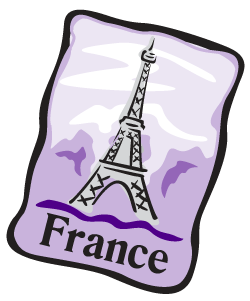 With Vintage Wine
Sunday, July 11, 2021 • 5:00 p.m.
Tomato Tapenade
A roasted tomato and olive tapenade served in a cone, micro greens.
Rosé "Cremant de Bordeaux", Calvet, Bourdeaux, France, NV
Summer Herb Goat Cheese Basket, Peppadew
Summer herb goat cheese, wrapped in broiled zucchini basket, garnished with Pea Tendrils & Peppadew salad, finished with a pea purée.
Vouvray, Marc Bredif, Loire Valley, France, 2018
Sancerre, Paul Thomas, Loire Valley, France, 2018
Maine Lobster Quiche, Truffle Hollandaise
A flaky pie crust, filled with savory custard with Maine lobster, eggs, cream, shallots and Gruyère cheese, topped with a truffle hollandaise sauce and julienne summer truffles.
Côte de Beaune "Blanc", Joseph Drouhin, Burgundy, France, 2018
St. Joseph Blanc "Circa", JL Chave Sèlections, Northern Rhône Valley, France 2019
Roasted Breckenridge Farm Lamb Loin, Provençale
Roasted lamb loin, served on baby eggplant with a lamb, roasted tomato and olive stuffing, lamb glace de viande and Provençale bread crumb sprinkle.
Fin de Folie "Rouge", Fin Amour, Côtes de Catalanes, France, 2018
Côte-Du-Rhône "Maclura", Château Pegau, Southern Rhône Valley, France, 2017
Tenderloin of Beef, Smoked Wild Mushroom Brunoise, Périgueux Sauce
Roast tenderloin of aged beef, served on a summer wild mushroom mélange, Périgueux sauce and roasted bone marrow.
Château Coutet, St. Èmilion•Bordeaux France, 2017
Château Mongravey, Margaux•Bordeaux, France, 2018
Crêpe Suzette
Twin crêpes filled with French vanilla bean ice cream, topped with a Grand Marnier Strawberry butter sauce.
Sauternes "Renaissance", Château La Fleur, Sauternes•Bordeaux, France, 2016
$145/Per Guest
Tax & Gratuity not included