An Extraordinary California Wine Dinner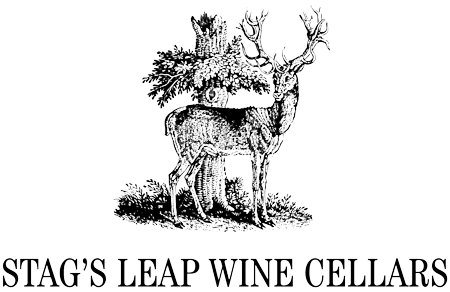 Thursday, August 30, 2018 • 6:30 pm
Our annual Extraordinary California Wine Dinner will take place at the end of August, it seems Bill Fox likes to get back to Naples earlier and earlier each year, we told him he should stay and enjoy the beautiful Autumn season of Northern Ohio. This year's line features an outstanding array of highly rated, difficult to find, delicious red wines from Napa Valley to Paso Robles.
We start the red wine flights with a trio of fabulous red Rhône blends from Paso Robles. These wines have limited availability and are rarely seen in Ohio. The dinner continues to the Napa Valley where we have selected nine outstanding Cabernet Sauvignons from the 2013, 2014 & 2015 vintages. We have asked Heidleberg Distributors to showcase their best of the best, so no wine with a score under 93 points was chosen, with most of these red wines rated 95 plus by the Wine Advocate. What a way to start your Labor Day Weekend!!!!Citrus-Cured Ora King Salmon, Ohio Blackberry & Petit Watercress Salad, Citrus Vinaigrette
House-cured salmon, Ohio blackberry and watercress salad tossed with a citrus vinaigrette.
Sparkling Wine "Rosé", Domaine Carneros, Carneros Valley, NV
Sauvignon Blanc, Illumination, Napa Valley, 2017
Chardonnay, Salus, Staglin Family Vineyards, Napa Valley, 2016
Duck Ballotine, Cherry Glace de Viande
A poached duck ballotine served over a date and sweet potato mousseline finished with a rich duck & cherry glace de viande.
Red Blend "Sagacious", Law Estate, Paso Robles, 2013
Red Blend "Optimus", L'Aventure, Paso Robles, 2014
Red Blend "The Perfectionist", Linne Calodo, Paso Robles, 2016
Char-Grilled Farm-Raised "Coturnix" Quail, Fig & Prosciutto de Parma Ham
A boneless "Coturnix" Quail filled with fig and Prosciutto de Parma ham, herb polenta quail and fig Cabernet Sauvignon reduction.
Cabernet Sauvignon "Animo", Michael Mondavi, Atlas Peak·Napa Valley, 2014
Cabernet Sauvignon "Estate", Darioush, Stag's LeapNapa·Valley, 2015
Cabernet Sauvignon "Beckstoffer Dancing Hare", Tuck, Napa Valley, 2015
Sous-Vide Wild Boar Loin, Black Currant Glace de Viande
Loin of wild boar, served over butternut squash, wild boar and black currant glace de viande.
Cabernet Sauvignon "Estate", Staglin Family Vineyards, Napa Valley, 2014
Cabernet Sauvignon "Estate", Spottswood, Napa Valley, 2014
Cabernet Sauvignon "Cask 23", Stag's Leap Cellars, Napa Valley, 2014
Certified Angus Beef® Short Rib, Summer Truffle Risotto
Braised short rib of beef served in its natural juices, atop summer truffle risotto, finished with a Cabernet Sauvignon wine sauce.
Cabernet Sauvignon, M by Mondavi, Michael Mondavi, Napa Valley, 2013
Cabernet Sauvignon "Private Reserve", Beringer, Napa Valley, 2014
Cabernet Sauvignon "To Kalon Reserve", R. Mondavi, Napa Valley, 2014
California Apricot Tart, Madagascar French Vanilla Bean Ice Cream
A fruit tart, filled with an almond frangipane, topped with pastry cream with seasonal apricots, topped with Chantilly cream, served with a French Vanilla bean ice cream and apricot coulis.
Sauvignon Blanc "Late Harvest", Honig, Napa Valley, 2016
$195 per person – Tax & Gratuity not included