Jackie O's Craft Beer Dinner
Thursday, June 29, 2017 – 6:30 pm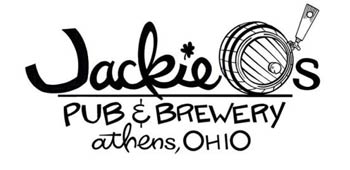 Founded in 2005, the award winning brewery, Jackie O's of Athens, Ohio joins us Wednesday, August 12, 2015 to feature their outstanding Craft Beers. Chef John D'Amico has paired a delicious four-course dinner showcasing seven of their core offerings.
Italian Sausage & Jardinière Flat Bread Pizza
Flat bread pizza topped with Italian sausage, jardinière vegetables and Gruyère cheese.
Jackie O's Berliner Weisse
Cocotte Potted Shrimp, Cheese Fondue
Baby shrimp served in a ramekin filled with Emmental cheese fondue and grated Parmesan Reggiano cheese, topped with shrimp crackling.
Jackie O's Gose
Jackie O's Mystic Mama IPA
Hand Made Potato Pierogi, Wild Mushroom & Vidalia Onions
Pierogi filled with potatoes, with sautéed wild mushrooms and Vidalia onions, veal glace de viande.
Jackie O's Firefly Amber Ale
Jackie O's Chomo-lungma Honey Nut Brown
Chocolate Brownie François, Coffee Ice Cream
Chocolate brownie topped with chocolate ganache served with coffee ice cream and chocolate sauce.
Jackie O's Dark Apparition
Jackie O's Oil Of Aphrodite
$55 per person. Tax & Gratuity not included
Share