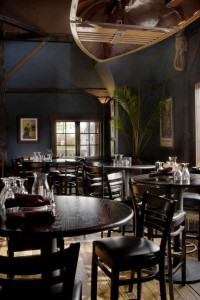 A sample of our extensive menu
Touché Hours:
Tuesday, Wednesday & Thursday 

5 pm to 9 pm

Friday

 & 

Saturday

5 pm to

10 pm
Hors D'œuvres
Tomato & Olive Tapenade – $10
A roasted tomato and olive tapenade drizzled with extra virgin olive oil, crostini and olives.
Cheese Plate – $15
Selection of cheeses du jour.
Smoked Salmon & Peekytoe Crab Timbale – $20
Smoked salmon timbale filled with Peekytoe crab, topped with seasonal chutney, citrus vinaigrette.
Hawaiian Ahi Tuna, Daikon Radish Salad – $25
Hawaiian Ahi Tuna, sesame seeds, served cold, with a daikon radish & heirloom tomato salad, Calamansi vinaigrette dressing.
Chez François Shrimp Cocktail – $22
Shrimp cocktail served with an avocado, cucumber and red onion salad, cocktail sauce.
Pâté Maison – $15
Veal and pork country pâté, wrapped in applewood smoked bacon, pickled red onions, marinated relishes, crostini and Dijon mustard.
Steamed Mussel & Smoked Salmon Cream Sauce – $16
Steamed Prince Edward Island mussels tossed with a smoked salmon cream sauce.
Flat Bread Pizza Du Jour – $15
Seasonal flat bread du jour, Chef's choice.
Frites Poutine – $12
French fries seasoned with fine herbs, topped with brown sauce, sprinkled with Roquefort cheese.
Portages & Salads
French Onion Soup, Gratinée, $12
French onion soup with toasted crouton and Gruyère cheese.
Lobster Bisque, en Croûte, $14
Rich lobster bisque seasoned with garlic, shallots, and tarragon topped with puff pastry.
Hors D'œuvres, (Hot)
Chez François Grand Salad, $12/Petit $6
A large salad with winter greens tossed with an aged balsamic vinaigrette dressing, roasted beets, pickled Bermuda red onions, hard-boiled eggs, tomatoes and crumbled goat cheese.
Les Plates
Maine Scallop & Lobster Risotto – $18
Seared sea scallop served with lobster risotto.
Fried Calamari, Sesame Horseradish Aïoli – $20
Deep fried calamari served over Napa cabbage with toasted sesame seeds finished with a sesame horseradish aïoli.
Lake Erie Perch, Jicama & Cucumber Coleslaw – $20
Perch, lightly breaded with panko crumbs, served over a jicama, cucumber and pickled ginger slaw, topped with a seasonal radish curl, citrus cayenne olive oil, and Touché tartar sauce.
Broiled Scampi & Herb Olive Oil Clam Sauce – $25
Broiled scampi served over saffron fettuccine noodles and an herb olive oil clam sauce.
Chez François Herb Meatloaf, Brown Sauce – $20
Pork, veal and ground chuck meatloaf served over mousseline potatoes, topped with a rich brown sauce, seasonal vegetables.
Lobster Ravioli, Truffle Butter Sauce – $20
An egg pasta Ravioli, filled with Maine lobster, topped with lobster and a tru e butter sauce, garnished with shaved Parmigiano-Reggiano cheese.
Roast Chicken, Coq au Vin – $25
A classical chicken dish of roasted Bell & Evans free-range chicken breast simmered in applewood smoked bacon, Vidalia onions, seasonal mushrooms, chicken stock and red wine, with mousseline herb potatoes.
Braised Ohio Proud Short Rib, Moroccan Barbeque – $25
Braised Ohio Proud short ribs served in Moroccan barbeque sauce, with stewed sweet potatoes, seasonal vegetables and fried sweet potato curls.
Steak Frites, Bercy Butter – $35
Grilled Ohio Proud Certified Angus Beef® strip steak , medium-rare, served with French fries, finished with a dollop of herb butter sauce.
Desserts
Cherries François – $10
Spiced cherries in a port wine sauce, served over an almond cookie with French vanilla bean ice cream.
Chocolate Mousse – $10
A rich Belgium chocolate mousse, topped with Chantilly cream, seasonal berries, chocolate straw, and mint.
Crème Brûlé & Fruits – $10
A baked egg and vanilla custard, topped with seasonal berries.
Please be advised that raw or uncooked beef, seafood, and eggs may be present in our dishes.
Pricing and availability subject to change.