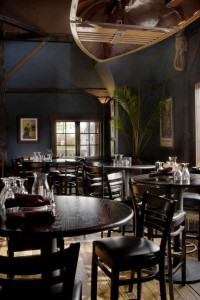 A sample of our extensive menu
Touché Hours:
Thursday: 5 to 9 p.m.
Friday: 5 to 10 p.m.,
Saturday: 4 to 10 p.m.
Hors D'œuvres
Tomato & Olive Tapenade – $10
A roasted tomato and olive tapenade drizzled with extra virgin olive oil, crostini, and olives.
Cheese Plate – $15
Selection of cheeses du jour.
Smoked Salmon & Peekytoe Crab Timbale – $20
Smoked salmon timbale filled with Peekytoe crab, topped with seasonal chutney, citrus vinaigrette.
Hawaiian Ahi Tuna, Daikon Radish Salad – $25
Hawaiian Ahi Tuna, sesame seeds, served cold, with a daikon radish & heirloom tomato salad, Calamansi Vinaigrette dressing.
Chez François Shrimp Cocktail – $22
Shrimp cocktail served with an avocado, cucumber and red onion salad, cocktail sauce.
Pâté Maison – $15
Veal and pork country pâté, wrapped in applewood smoked bacon, pickled red onions, marinated relishes, crostini and Dijon mustard.
Steamed Mussel & Smoked Salmon Cream Sauce – $16
Steamed Prince Edward Island mussels tossed with a smoked salmon cream sauce.
Flat Bread Pizza Du Jour – $15
Seasonal flat bread du jour, Chef's choice.
Frites Poutine – $12
French fries seasoned with fine herbs, topped with brown sauce, sprinkled with Roquefort cheese.
Potages & Salades
Soupe à L'Oignon Gratinée – $12
A terrine of French onion soup with a toasted crouton and topped with Gruyère cheese.
Homard Bisque, en Croûte – $14
Rich lobster bisque with tarragon, topped with puff pastry.
Chez François Hiver Grande Salade – $12/ Petit $6
Winter Erie County greens, tossed with vinaigrette dressing, English cucumbers, roasted beets, Bermuda red onions, hard boiled eggs, tomatoes and crumbled goat cheese.
Les Plats
Maine Scallop & Lobster Risotto – $18
Seared sea scallop served with lobster risotto.
Fried Calamari, Sesame Horseradish Aïoli – $20
Deep fried calamari served over Napa cabbage with toasted sesame seeds finished with a sesame horseradish aioli.
Lake Erie Perch, Jicama & Cucumber Coleslaw – $20
Perch lightly breaded with panko crumbs served over a jicama, cucumber and pickled ginger slaw, topped with a seasonal radish curl, citrus cayenne olive oil and Touché tartar sauce.
Broiled Scampi & Herb Olive Oil Clam Sauce – $25
Broiled Scampi served over saffron fettuccine noodles and an herb olive oil clam sauce.
Chez François Herb Meatloaf, Brown Sauce – $20
Pork, veal and ground chuck meatloaf served over mousseline potatoes, topped with a rich brown sauce, seasonal vegetables.
Lobster Ravioli, Truffle Butter Sauce – $20
Ravioli made with egg pasta stuffed with Maine lobster topped with a truffle butter sauce with lobster, garnished with shaved Parmigiano-Reggiano cheese.
Roast Chicken, Coq Au Vin – $22
A classic chicken dish of Roasted Bell & Evans free-range chicken breast simmered in applewood smoked bacon, Vidalia onions, seasonal mushrooms, chicken stock and red wine, with mousseline herb potatoes.
Braised Ohio Proud Short Rib, Moroccan Barbeque – $25
Braised Ohio Proud short ribs served in Moroccan barbecue sauce, with stewed sweet potatoes, seasonal vegetable sand fried sweet potato curls.
Steak Frites, Bercy Butter – $35
Grilled Ohio Proud Certified Angus Beef strip steak, medium-rare, served with French fries, finished with a dollop of herb butter sauce.
Les Desserts
Chocolate Mousse – $10
A rich Belgian chocolate mousse, topped with Chantilly cream, chocolate straw, and mint.
Cherries François – $10
Spiced cherries in a port wine sauce, served over an almond cookie with French vanilla bean ice cream.
Crème Brûlé & Fruits – $10
A baked egg and vanilla custard, topped with seasonal berries.
Please be advised that raw or uncooked beef, seafood, and eggs may be present in our dishes.