…with Proprietor Marc Hochar of Chateau Musar of the Bekaa Valley
Wednesday, April 29, 2020 • 6:30 pm
Upstairs at Touché and The Parisian Room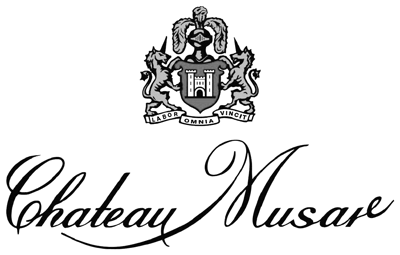 The Hochar family's philosophy of respect for the environment means that the 180 hectares of Musar vineyards are managed with minimal human interference and all the wines are made naturally.
Chateau Musar, located in Lebanon's Bekaa Valley, was founded in 1930 by Gaston Hochar. In 1959, after studying oenology at the University of Bordeaux, his son Serge became winemaker. Serge spent 18 years perfecting the formula for Chateau Musar's Red and was chosen as Decanter magazine's first 'Man of the Year' in 1984.
The Bekaa Valley is cradled between two mountain ranges running parallel to Lebanon's Mediterranean coastline. Vines have been cultivated here for at least 6,000 years: the Phoenicians (seafaring ancestors of the modern Lebanese) were instrumental in bringing vines and wines from Byblos to all areas around the Mediterranean.
Flanked by snow-covered mountains, and nestled at 1000m (3,000 feet) above sea level, the serenely beautiful Bekaa Valley is blessed with 300 days of sunshine a year, fresh mountain breezes and an average temperature of 25°C (encompassing snowy winters and hot summers). Remote and unspoilt, the Musar vineyards were 'organic' by default before the term was coined.
Lebanese Mezze
Lebanese hors d'oeuvres platter of mixed olives, hummus/baba ghanoush, Lebneh cheese served with pita bread.
Jeune White, Château Musar, Bekaa Valley, Lebanon, 2018
Mediterranean Branzino, Tahini
Branzino, sautéed, served over buttery long-grain basmati with caramelized onions and toasted pine nuts finished with a garlic tahini sauce.
Château Musar Blanc, Bekaa Valley, Lebanon 2007
Chateau Musar Blanc, Bekaa Valley, Lebanon 2009
Char-Grilled Ohio Teres Major, Mujaddara
Seasoned, thinly sliced char-grilled Teres Major served over (Mujaddara), stewed lentils, caramelized onions and rice, finished with a lemon gremolata, crispy onion curls.
Jeune Red, Château Musar, Bekaa Valley, Lebanon, 2018
Hochar Pere et Fils Red, Château Musar, Bekaa Valley, Lebanon, 2016
Roasted Australian Loin of Lamb, Chickpea & Braised Kale, Glace de Viande
Roasted Australian loin of lamb topped with a roasted red tomato herb tapenade, stewed chickpeas with braised Erie County kale, tomato glace de viande
Chateau Musar, Bekaa Valley, Lebanon 2002
Chateau Musar, Bekaa Valley, Lebanon 2011
Baklava
Baked phyllo dough with walnuts, butter, sugar, cloves, cinnamon, and honey, topped with a rich honey glaze and sprinkles of ground pistachios and French Vanilla Bean Ice Cream.
Café Blanca
$95 per person