Seghesio Family Vineyards was established in 1895 when Italian immigrant and winemaker Edoardo Seghesio planted his first Zinfandel vineyard in what is now Seghesio's Home Ranch Vineyard in Sonoma County's Alexander Valley 
With Seghesio Family Vineyards
Thursday, April 27, 2017 • 6:30 pm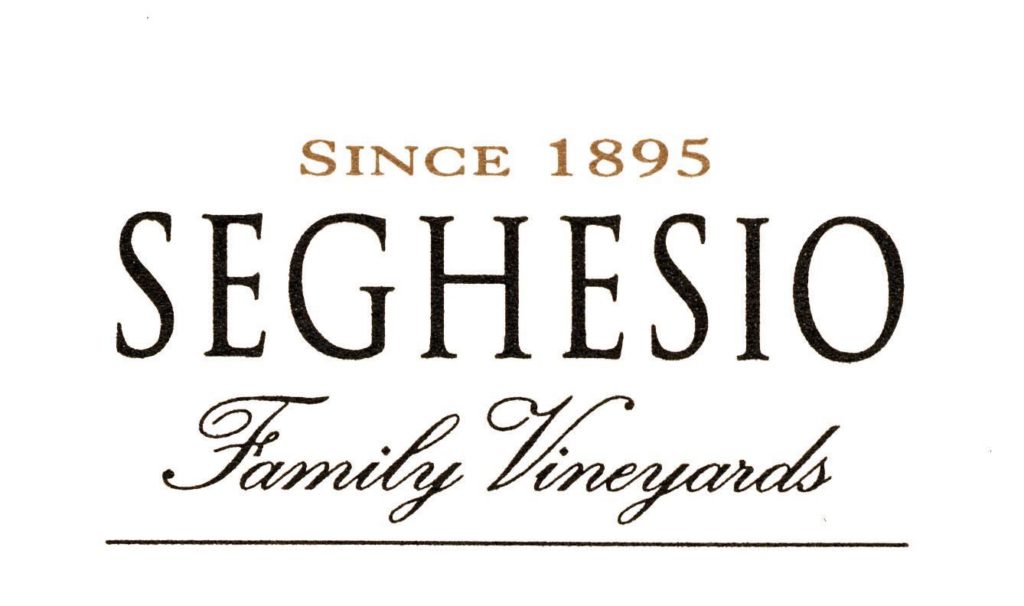 Join us as we welcome to Chez François, Tony Fabiano from the iconic Sonoma winery, Seghesio Family Vineyards. Chef John D'Amico will present a six-course dinner matched with eight wines from this legendary zinfandel producer.
In many ways, the story of Seghesio Family Vineyards is the story of the Sonoma County wine industry. It begins with the vision and determination of immigrants and continues through the hardship of Prohibition and the challenges of survival in the 20th and 21st century. It is the story of one family's adaptation and reinvention, not once, but multiple times. Most of all it is the story of the values we hold dear: heritage, tradition, and community. Through five generations and 120 years, Seghesio Family Vineyards has been proud to be part of the vibrant history and fabric of Sonoma County.
The modern era saw fourth generation family member Ted Seghesio make the first wines under the Seghesio label. Under the leadership and guidance of Ted and his cousin Pete, Seghesio Family Vineyards has become renowned for exceptional zinfandels and Italian varietals.
Dungeness Crab Cake, Bartlett Pear & Apricot Preserve
A petit crab cake accompanied with cucumber and jicama slaw, Bartlett Pear and apricot preserve, cayenne & lemon-infused olive oil.
Vermentino, Seghesio, Russian River Valley/Sonoma, 2015
Pekin Duck Confit, Crispy Pancetta & Plugrá Butter Corona Herb Beans
Duck confit, corona beans flavored with fine herb and Plugrá butter, topped with organic brown beech mushrooms and crispy pancetta bacon.
Sangiovese "Old Vine", Seghesio, Alexander Valley/Sonoma, 2012
Spring Spinach & Veal Ravioli, Veal Consommé
Ravioli made with spinach pasta filled with spinach and veal, topped with a rich veal consommé & vegetable brunoise, aged Parmigiano-Reggiano cheese.
Zinfandel "Sonoma", Seghesio, Sonoma County, 2014
Zinfandel "Home Ranch", Seghesio, Alexander Valley, 2013
Roasted Australian Lamb Chop, Chickpea & Braised Kale, Tomato Glace de Viande
Roasted Australian lamb chop topped with a roasted red tomato herb tapenade, stewed chickpeas with braised Erie County kale, tomato glace de viande.
Zinfandel "Old Vine", Seghesio, Dry Creek/Alexander Valley, 2013
Zinfandel "Cortina", Seghesio, Dry Creek Valley, 2013 Zinfandel "Rockpile", Seghesio, Dry Creek Valley, 2014
Braised Angus® Beef Chuck Short Rib, Fingerling Potato & Pepper Hash
Braised and aged Angus® Beef short rib in its natural juices served over roasted fingerling potato and red pepper hash, Red "Defiant" jus.
Red "Defiant", Seghesio, Alexander Valley, 2015
Red "Omaggio", Seghesio, Alexander Valley, 2013
Chocolate Mousse & Hazelnut Tuile Cookie, Stewed Tree Fruits
Rich Belgium chocolate mousse with a hazelnut tuile cookie topped with zinfandel-stewed tree fruits.
$110 per person Tax & Gratuity not included
[fblike style="standard" showfaces="false" verb="like" font="arial"]