An Italian Wine Dinner with Nicola Biscardo
Featuring the wines of Veneto Italy with Nicola Biscardo 
Sunday, October 10th, 2021
Prosecco, Carra, Veneto, Italy, NV

Scrambled Eggs & Truffles
Scrambled Hillendale Farms brown eggs, seasoned with truffle butter, garnished  with black "Burgundy" truffles.
Prosecco Valdobbiandene Superiore "Brut" DOCG, Veneto, Italy, NV
Soufflè au Fromage, Black Truffle and Quail Egg
Ubriaco and Parmesan Reggiano cheese, oven baked in a ramekin and topped with a poached quail egg and freshly shaved black truffles.
Soave "Classico" DOC, Balestri Valda, Veneto, Italy, 2018
Agnolotti, Root Vegetable Brunoise & Fine Herb Plugrá Butter Sauce
Piedmontese ravioli filled with roasted sirloin and root vegetables, sauced with a brunoise of root vegetable and fine herb Plugrá butter.
Corvina Della Provincia di Verona IGT, Marchesi Biscardo, Veneto, Italy, 2018
Braised Heritage Pork Shank, Osso Buco
Braised pork shank simmered in its natural juices for three hours, served over wild mushroom risotto with glace de viande.
Ripassa Superiore della Valpolicella DOC, Marchesi Biscardo, Veneto, 2018
Amarone della Valpolicella DOCG, Veneto, Italy, 2016
Ciliegie François
Cherries François, Madagascar French Vanilla Bean Ice Cream Spiced cherries in a Recioto della Valpolicella wine sauce, served over an almond cookie with French vanilla bean ice cream.
Vi de Visciola "Cherry" Fortified Wine, Vignamato, Marché, Italy, NV
$135/Per Guest Tax & Gratuity not included.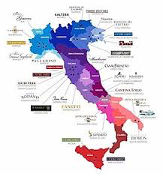 Enotec Imports is a family-owned fine Italian wine import company representing family-owned, estate- driven wineries. Our focus is on quality wines of character, distinction, soul and tradition that reflect the unique sensibilities of Italy's diverse regions.
Enotec Imports' comprehensive portfolio includes over 75 indigenous varietals from some of the most prominent growing regions throughout Italy. Our wineries strive to maintain the winemaking traditions of their region in order to produce wines of the highest quality and the best value.
Our producers are committed to using sustainable growing methods and earth-friendly farming. We believe that small estates can offer the highest quality and uncompromising standards at every step of the growing and winemaking process.  Enotec Imports represents both 'classic' and 'new generation' winemakers in our portfolio. Regardless of the winemaking technique, both styles produce expressive wines of character and balance that reflect their place of origin
---
BRAD THOMAS
Southeastern Region Sales Manager, Enotech Imports