An American Beer Dinner at Touché and Parisian Room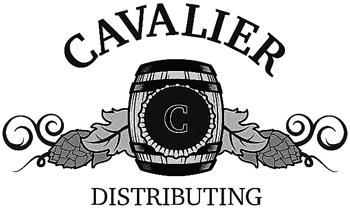 Featuring A Fine Collection
of Great Summertime Beers
Friday, June 8, 2018 • 6:30 pm
Our first beer dinner of the year features a fine collection of craft breweries from around the country. The passion at Cavalier Distributors is craft brewing, so we asked them to showcase a few of their top breweries. The dinner features a five-course dinner with seven crafted beers.
Cream of Ohio Corn Cappuccino, Roasted Red Pepper Espuma
Purée of Ohio corn soup, topped with a roasted red pepper foam.
Three Floyds "Imperial IPA "TBD", Munster, Indiana
Lamb Meatballs, Chive Yogurt Sauce
Lamb meatballs with onions, garlic, shallots and fine herbs, garnished with chive yogurt sauce.
Three Floyds "Alpha King IPA", Munster, Indiana
Stone "IPA", Escondido, California
Chez Francois Wagyu Slider, Coleslaw
Grilled wagyu slider topped with Gouda cheese, Chez coleslaw.
Dog Fish Head Seaquench "Gose" Ale, Milton, Delaware
Jackie O's "Gose", Athens, Ohio
Hand Made Potato Pierogis, Wild Mushroom & Vidalia Onions
Potato Pierogis with sautéed wild mushrooms and Vidalia onions, veal glace de viande.
Fat Heads Starlight "Lager", Cleveland, Ohio
North Coast Scrimshaw "Pilsner", Fort Bragg, California
Chocolate Brownie François, Coffee Ice Cream
Jackie O's Dark Apperition "Stout", Athens, Oho
North Coast Old Rasputin "Stout", Fort Bragg, California
$65 per person. Tax & Gratuity not included
Share