Duckhorn Vineyards has been named one of the "Top 100 Wineries" in the world seven times by Wine & Spirits, and the 2014 Duckhorn Vineyards Napa Valley Merlot Three Palms Vineyard was named the "2017 Wine of the Year," by Wine Spectator.
Thursday, July 25, 2019 • 6:30 pm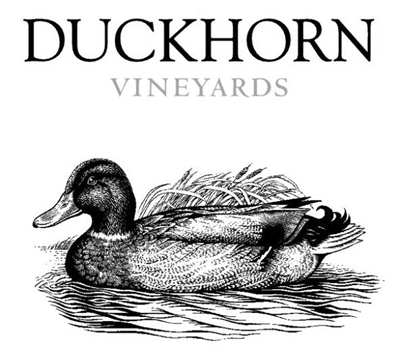 Founded by Dan and Margaret Duckhorn in 1976, Duckhorn Vineyards has been crafting classic Napa Valley wines for 40 years. With seven Estate vineyards, located throughout the microclimates of the Napa Valley they are an essential element in making wines of distinction. Pioneering Merlot as a premium varietal, Duckhorn Vineyards now makes several elegant Merlot and distinctive Cabernet Sauvignon bottlings that showcase its vineyard sites.
Goldeneye began making acclaimed Pinot Noirs from its estate winery in the Anderson Valley in 1996. Dedicated to crafting wines of refinement and elegance from a rich palette of terroir- inspired fruit reflecting the Mendocino Coast's marine influences, sites and soils, these grapes create complex, elegant Pinots.
Founded in 1994, Paraduxx earned acclaim as the only California winery devoted solely to Napa Valley blends that capture the essence of their Napa Valley terroir—wines that are ripe, robust and compelling, but that are also impeccably balanced.
In 2012, building on its 35-year history of making globally acclaimed Cabernet Sauvignons, Duckhorn Portfolio came to Washington State's Red Mountain to make our debut Canvasback Red Mountain Cabernet Sauvignon.
In 2017, the Central Coast Iconic winery Calera was added to the Duckhorn profolio. Today, these vineyards are recognized as some of the New World's most revered Pinot Noir sites.
Yellowfin Tuna Tartar, Strawberry Mélange
An amuse bouche of tuna tartar tossed with seasonal strawberries and pickled ginger, citrus and strawberry vinaigrette, potato gaufrettes.
Goldeneye Brut Rose, NV
Peekytoe Crab Cake, Quince Preserve
Crab cake accompanied with cucumber and jicama slaw, Quince preserve, cayenne & lemon infused olive oil.
Sauvignon Blanc, Duckhorn, Napa Valley, 2017
Chilean Sea Bass, Caramelized Fennel & Roasted Lemon Plugrá Butter
Chilean sea bass poached in Verjus with julienned caramelized fennel-topped with
a roasted lemon Plugrá butter sauce, garnished with lemon balm and preserved Meyer lemons.
Chardonnay "Central Coast" Calera, 2016
Chardonnay "Sonoma Coast", Migration, 2017
Duck Agnolotti, Duck Glace de Viande
Piedmontese raviolis, filled with roasted duck and root vegetables, finished with a red wine and root vegetable brunoise duck glace de viande.
Pinot Noir "Central Coast", Calera, Mt. Harlan, 2016
Pinot Noir, Goldeneye, Anderson Valley, 2016
Roasted Cervena Venison Loin, Huckleberry Venison Jus
Roasted venison loin, chestnut mousseline, with a venison and mountain huckleberry venison glace de viande.
Merlot, Duckhorn, Napa Valley, 2016
Merlot "Three Palms", Napa Valley, 2016
Roasted Texas Wagyu Strip Loin, Hickory-Smoked French Horn Mushroom Cabernet Sauvignon Wine Sauce
Roasted grass and grain fed Texas Wagyu strip loin, with sage, thyme and pepper, with a brunoise of summer wild mushrooms, Hickory-smoked French horn mushroom Cabernet Sauvignon wine sauce.
Cabernet Sauvignon, Canvasback, Washington State, 2015 Cabernet Sauvignon, Duckhorn Napa Valley, 2015
* Cabernet Sauvignon "Howell Mountain, Napa Valley, 2014 * Supplemental
California Cheese Course, Blackberry Compote
A cheese course featuring California cheeses, walnut Florentine cookie and blackberry compote.
Red Blend, Paraduxx, Napa Valley, 2016
$130 per person Tax & Gratuity not included