with La Spinetta Winery
"In 1977 the family took up residence at LA SPINETTA (top of the hill) in Castagnole Lanze. It was the heart of the Moscato d'Asti country, home of a rather light and simple dessert wine."
Thursday, October 25, 2012 • 6:30 pm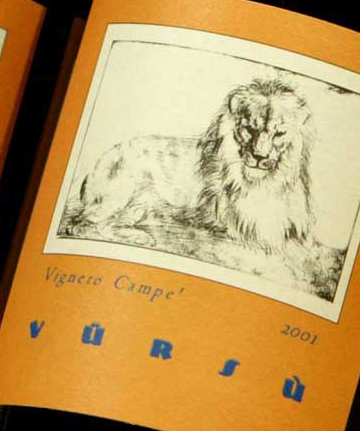 Please join us this October as we continue a three year tradition of inviting a Northern Italian/Piedmont winery to open our "Truffle Season". The Piedmont region is known for their black and white truffles and there are no better wines to match with truffles than the wines of Piedmont. This year we Mollie Lewis, the National Sales Manager for La Spinetta will be our co-ost.
Bruno, Carlo, and Giorgio Rivetti are the three brothers behind the famed La Spinetta estate, which was founded by their parents in 1977. La Spinetta has become a modern Italian superstar winery, producing some of Piemonte's most delicious wines at their main estate in Castagnole Lanze and their newer 'Campè' estate (acquired in 2000) in Grinzane Cavour. Enologist Stephane Mazzetta, who settled in at La Spinetta several years ago after working at other top Langhe wineries, implements and oversees the work in La Spinetta's stunning, first-class cellars that handle grapes from 100 hectares of vineyards. Three Barbarescos – Gallina, Valeirano, and Starderi – are produced as well as a single Barolo, a Moscato Passito called 'Oro,' and several others.
After vinification, all the wines are aged in 100% new French oak barriques. Though clearly crafted with an 'international' leaning, these wines are not overly 'modern.' The barrique effect doesn't mask the fruit and allows the underlying Piemontese pedigree to shine through.
Scrambled Eggs & Truffles
Scrambled Rose Acre Farms brown eggs, seasoned with truffle butter, garnished with black "Burgundy" truffles and white truffle oil.
Metodo Classico Brut "Millesimato", Contratto, Piedmont, Italy, 2007
Sea Scallop En Croûte, Black Truffle Butter
A Maine diver sea scallop, baked in its natural shell, filled with sliced black "Burgundy" truffles and truffle butter, wrapped in puff pastry.
Il Nero di Casanova La Spinetta, Tuscany, Italy, 2008
Truffle Cappuccino
A purée of fall wild mushrooms and black "Burgundy" truffles seasoned with white truffle oil and finished with steamed cream.
Barbera d'Alba "Gallina", La Spinetta, Piedmont, Italy, 2009
Nebbiolo "Langhe", La Spinetta, Piedmont, Italy, 2009
Pin, La Spinetta, Piedmont, Italy, 2009
Wild Mushroom, Duck and Truffle Ravioli, Truffle Butter Sauce
Mushroom ravioli made with wild mushroom pasta, filled with fall wild mushrooms, duck confit and black "Burgundy" truffles, topped with a truffle butter sauce and shaved Parmigiano-Reggiano cheese.
Barbaresco "Bordini", La Spinetta, Piedmont, Italy, 2008
Barolo "Garretti", La Spinetta, Piedmont, Italy, 2008
Roast Tenderloin of Veal, Sauce Périgueux
Tenderloin of Wisconsin Veal, served over a delicata squash, filled with white and black truffle risotto and finished with chanterelle mushrooms and a truffle reduction sauce.
Barbaresco "Gallina" La Spinetta, Piedmont, Italy, 2005
Barolo "Campè" La Spinetta, Piedmont, Italy, 2003
Bartlett Aux Poires
Poached Bartlett pear served with an almond cookie and French vanilla bean ice cream and a Moscato-pear glaze.
Moscato d'Asti, La Spinetta, Piedmont, Italy, 2011
$125 per person Tax & Gratuity not included
[fblike style="standard" showfaces="false" verb="like" font="arial"]