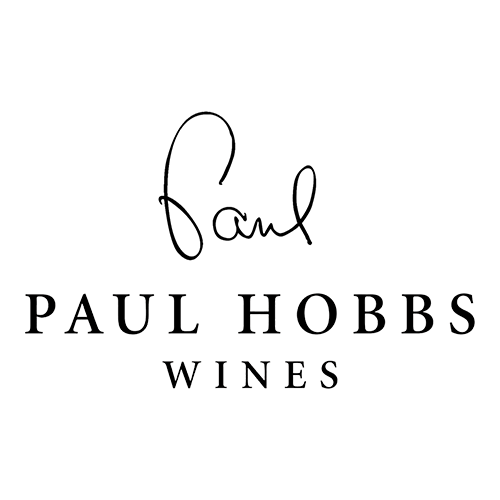 With Winemaker/Proprietor Paul Hobbs
Tuesday, August 18, 2020 • 6:30 pm
Join us Tuesday, August 18, 2020, for a very special wine dinner with the Iconic Winemaker Paul Hobbs. Paul is traveling through Ohio on a pilgrimage to his birthplace in upstate New York. We were honored to be asked to host a dinner featuring his Napa and Sonoma Valley wines as well as his Vina Cobas project in Argentina.
Paul Hobbs has built his winery's portfolio from the ground up, on a foundation of strong, collaborative relationships with the growers of some of Napa's and Sonoma's most compelling and historical properties. Meticulous vineyard management followed by minimally-invasive winemaking techniques is Paul Hobbs' approach for producing wines that express their vineyard origins with utmost finesse, complexity, and authenticity; in other words, wines with a sense of place. As a winemaker, Paul is highly regarded for his ability to identify exceptional vineyards along with his pioneering, innovative work with new and historical sites and regions. His success has inspired a wealth of nicknames among the press, from quiet trendsetter to truffle-hunting dog. He founded Paul Hobbs Winery in 1991, Vina Cobos in 1999 and is a leading consultant winemaker around the globe.
Vina Cobos of Argentina Pre Dinner Tasting
Bramare, Cobos & Cocodrillo, Soufflé au Fromage & Pancetta Bacon
 A blend of Ubriaco and Parmigiano-Reggiano cheese with pancetta bacon, baked in a ramekin topped with Pancetta bacon crackling.
Cream of Ohio Corn Soup Cappuccino, Mascarpone Cheese Espuma
 Purée of Lorain County sweet corn Cappuccino topped with Mascarpone cheese foam, toasted corn nuts.
Chardonnay"Russian River Valley", Paul Hobbs, Sonoma, California, 2017
Char-Grilled Ōra King Salmon Filet, Ohio Golden Delicious Apples, Calamansi
New Zealand king salmon filet served over julienne sautéed Ohio Golden Delicious apples topped with a Calamansi vinaigrette, chiffonade of mint.
Chardonnay "Ellen Lane", Paul Hobbs, Russian River/Sonoma, California, 2017
House Cured Kurobuta Pork Belly, Pork Pinot Noir Reduction & Cherry Preserve
Seared Black Berkshire pork belly simmered in its natural juices, served over roasted summer vegetable brunoise and roasted sweet potatoes, topped with a Pinot Noir cherry reduction glace de viande, a dollop of cherry preserve.
Pinot Noir "Russian River Valley", Paul Hobbs, Sonoma, California, 2017
Pinot Noir "Goldrock Estate", Paul Hobbs, Sonoma Coast, California, 2017
Roasted Texas Wagyu Strip Loin, Wild Mushroom Mélange, Cabernet Sauvignon Wine Sauce
Grass and grain-fed Texas Wagyu strip loin roasted, with sage, thyme, and pepper, served over a seasonal wild mushroom's mélange with mousseline potatoes, topped with Cabernet Sauvignon wine sauce.
Cabernet Sauvignon, Paul Hobbs, Napa Valley, California, 2016
Cabernet Sauvignon "Nathan Coombs", Paul Hobbs, Coombsville/Napa Valley, California, 2016
Ohio Peaches François, Madagascar French Vanilla Bean Ice Cream
Marinated Ohio peaches with Sauvignon Blanc, served over an almond cookie with French vanilla bean ice cream.
$175/Per Person
$175 per person, Tax & Gratuity not included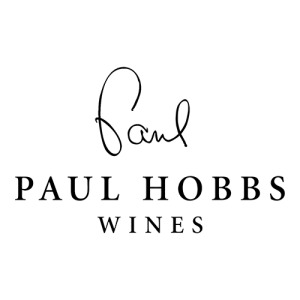 It began on an orchard in upstate New York.  Growing up on the family farm, Paul Hobbs learned the discipline of working the land by planting, harvesting crops, and selling them at nearby farmer's markets before school each morning.  He experienced first-hand the influence of terroir on the character of the fruit, when his father had him taste the same variety grown in different orchards several miles apart from one another.  The diversity of flavors and textures made an impression on him and would later influence his approach to winemaking. One of eleven children, Paul helped his father achieve a lifelong desire to transform some of the farm's acreage from apples, nuts, and peaches to wine grapes.
Though his father wanted Paul to consider winemaking, he was influenced by his great-grandfather, Edward James, who was a doctor. Paul began to study medicine and entered Notre Dame University.  After earning a Bachelor of Science degree in Chemistry, his father persuaded him to go to California to pursue the family business and take up wine.  Paul graduated from UC Davis three years later with a Master of Science degree in Viticulture and Enology.
Initially hired by Robert Mondavi for his advanced understanding of oak aging, he was soon promoted to the inaugural Opus One winemaking team.  Following his Mondavi experience, Paul joined Simi Winery as a winemaker before going on to consult for Peter Michael, Lewis Cellars, Bodegas Catena, and others.  He continues to be a leading source of information on viticulture and advisor to winemakers around the globe. As the founder and winemaker, Paul Hobbs is highly regarded for his ability to identify exceptional vineyards, and for his pioneering spirit in working innovatively with new and historical sites.  A product of his formative years, he continues to farm the vineyards and dedicate himself to crafting wine that expresses their origins.  With his close attention to detail and hard work, the journey continues today.
In 1998, Paul was able to fulfill his family's dream and honor his upbringing on the family farm by establishing the Katherine Lindsay Estate in Sebastopol, CA, named after his great-grandmother.  The pursuit of the estate vineyard that started in upstate New York on the orchard was finally realized with the first harvest, the 2003 vintage.
Today the winery has seven estate vineyards in the most acclaimed regions for growing Pinot Noir, Chardonnay, and Cabernet Sauvignon.