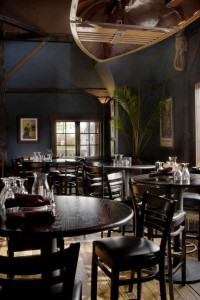 A sample of our extensive menu
Touché Hours:
Tuesday, Wednesday & Thursday 

5 pm to 9 pm

Friday

 & 

Saturday

5 pm to

10 pm
Hors D'œuvres
Tomato & Olive Tapenade – $10
A roasted tomato and olive tapenade drizzled with extra virgin olive oil, crostini, and olives.
Cheese Plate – $15
Selection of cheeses du jour.
Smoked Salmon & Peekytoe Crab Timbale – $20
Smoked salmon timbale filled with Peekytoe crab, topped with seasonal chutney, citrus vinaigrette.
Lamb Meatballs, Chive Yogurt Sauce – $10
Lamb meatballs with onions, garlic, shallots, garnished with pickled red onions, cucumbers, chive yogurt sauce.
Pâté Maison – $15


Veal and pork, country pâté, wrapped in applewood smoked bacon, pickled red onions, marinated relishes, crostini and Dijon mustard.

Mussels & Chorizo & Tomato Broth – $16
Steamed mussels tossed with chorizo & a tomato broth,
grilled baguette.
Flat Bread Pizza Du Jour – $15
Seasonal flatbread du jour, Chef's choice.
Frites Poutine – $12
French fries seasoned with fine herbs, topped with brown sauce, sprinkled with Roquefort cheese.
Portages & Salads
French Onion Soup, Gratinée, $12
French onion soup with toasted crouton and Gruyère cheese.
Lobster Bisque, en Croûte, $14
Rich lobster bisque seasoned with garlic, shallots, and tarragon topped with puff pastry.
Hors D'œuvres, (Hot)
Chez François Grand Salad, $12/Petit $6
A large salad with winter greens tossed with an aged balsamic vinaigrette dressing, roasted beets, pickled Bermuda red onions, hard-boiled eggs, tomatoes and crumbled goat cheese.
Les Plates
Maine Scallop & Lobster Risotto – $20
Seared sea scallop served with lobster risotto.
Fried Calamari, Sesame Horseradish Aïoli – $20
Deep fried calamari served over Napa cabbage with toasted sesame seeds finished with a sesame horseradish aïoli.
Lake Erie Perch, Jicama & Cucumber Coleslaw – $20
Perch, lightly breaded with panko crumbs, served over a jicama, cucumber and pickled ginger slaw, topped with a seasonal radish curl, citrus cayenne olive oil, and Touché tartar sauce.
Broiled Scampi & Herb Olive Oil Clam Sauce – $25
Broiled scampi served over saffron fettuccine noodles and an herb olive oil clam sauce.
Chez François Herb Meatloaf, Brown Sauce – $20
Pork, veal and ground chuck meatloaf served over mousseline potatoes, topped with a rich brown sauce, seasonal vegetables.
Lobster Ravioli, Truffle Butter Sauce – $20
An egg pasta Ravioli, filled with Maine lobster, topped with lobster and a tru e butter sauce, garnished with shaved Parmigiano-Reggiano cheese.
Roasted Chicken Breast, Basilic & Wild Langoustine – $25
Roasted Bell & Evans Frenched-breast of free-range chicken, with toasted pine nuts, Parmigiano-Reggiano cheese and a basil infused herb butter sauce served over an herb risotto, topped with wild langoustine.
Braised Ohio Proud Short Rib, Moroccan Barbeque – $25
Braised Ohio Proud short ribs served in Moroccan barbeque sauce, with stewed sweet potatoes, seasonal vegetables and fried sweet potato curls.
Steak Frites, Bercy Butter – $35
Grilled Ohio Proud Certified Angus Beef® strip steak , medium-rare, served with French fries, finished with a dollop of herb butter sauce.
Desserts
Cherries François
Spiced cherries in a port wine sauce, served over an almond cookie with French vanilla bean ice cream.
Chocolate Mousse
A rich Belgium chocolate mousse, topped with Chantilly cream, seasonal berries, chocolate straw, and mint.
Crème Brûlé & Fruits
A baked egg and vanilla custard, topped with seasonal berries.
All Desserts Priced at $10
Please be advised that raw or uncooked beef, seafood, and eggs may be present in our dishes.