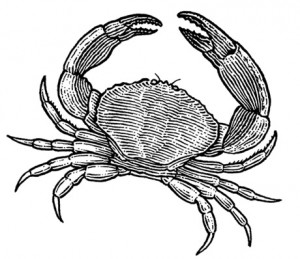 We love Classic Seafoods, we feel they are the best purveyor of fresh seafood in the State of Ohio. The Cantanese Brothers (Jim& John) have been in the seafood business for thirty years. As the years pass the great ones become experts in their field, they develop relationships with their purveyors and choose the ones that consistently deliver the freshest products available. During the summer months three of our most coveted specials are sourced by Classic Seafoods; Alaskan King Salmon, Cheasepeake Bay Soft Shell Crabs and Gulf Hog Snapper. All three are sustainably caught due to the regulations on catch limits enforced by state and National Wildlife Commissions.
Our summer menus and summer hours start Tuesday June 12, 2012.
The Chinook (King) Salmon is the largest species in the pacific salmon family. Chinook are an anadromous fish native to the north Pacific Ocean and the river systems of western North America from California to Alaska. King Salmon from the Copper and Columbia Rivers begins in mid-May followed by all Southeast Alaskan Rivers in June and finishing in July with the Kenai Peninsula Rivers. High in protein and Omega-3, eco-friendly and low in fat and provide great health benefits. Grilled and served over Napa Cabbage with an Italian Summer Truffle butter sauce, it makes a perfect summer entrèe.
Wild caught from Delaware Bay to the Georgia coast, soft crabs are hard shell Blue Crabs in their molt stage. Warming ocean waters cause the shed to begin in the south and move north. Early season crabs in the south tend to be larger than northern crabs. Traditionally the season begins with the full moon in May in Virginia and lasts to late August or early September. Sauteéd and served over
sea beans (Salicornia) from the west coast and topped with a fresh herb butter sauce either served as an appetizer or an entrée.
Hogfish or Hog Snapper gets it name from the pig like snout it has for rooting out its prey along reefs. They feed on crustaceans that live along reefs in South Florida through the Keys and all the way to Mexico. Prized among sport fishermen as well as commercial fishermen for their rich, almost crablike flavor. Almond flour encrusted, Sauteéd, served with a Benedictine butter sauce and seasonal apples, pears or peaches. WOW!