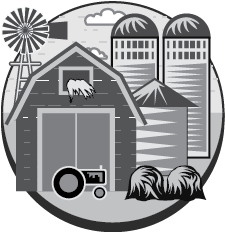 During the summer months we are fortunate to purchase in season the farm-fresh produce from small family- owned farms in our area. Each farm has its own specialty and all are open to the public. We have put together a list of our favorite farms located around Vermilion and Huron, and their specialty items:
Novotny Farm Market (440)967-5757
Farm-fresh produce sourced from local farms and concord grapes in September
Aufdenkampe Family Farms (440)984-3844
An array of seasonal vegetables and fruits. They grow everything they sell. You may view their web page at www.afamilyfarm.com
Miller's Orchards (440)965-7077
Cherries and Peaches.
Krieg's (440)988 –9228
Strawberries in June and Sweet Corn in late July.
The Blueberry Farm On Baumhart Road south of Route 2
Truly unbelievable Blueberries in July & August
Hahn's (419)433 –7701
Sweet corn from late July through September.
Enderle Farms(419)433-4856
Strawberries in June and Raspberries in July.
Quarry Hill Orchards & Winery (419)588-2858
Apples, Peaches, Pears, Plums, Nectarines and wine. Located in Berlin Heights.
Firelands Winery (419)625-5474
Extraordinary wines at reasonable prices. Located in Sandusky.
Paper Moon Vineyards (440)967-2500
Offers tastings and sales of quality regional and vinifera wines. Located in Vermilion.