Chez François presents
A 2023 Beaujolais Nouveau Celebration 
with James Francisco of Kysela Pere et Fils Imports
Friday, November 17, 2023 – 6:30 pm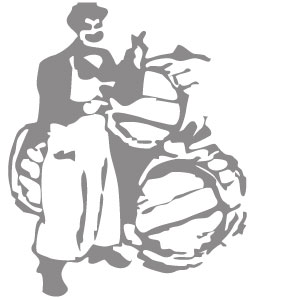 Our 37th year celebrating the arrival of Beaujolais Nouveau! This has been one of our longest events at Chez François, and it has always been a fun event featuring a collection of wines from our friend Fran Kysela's import wine company. This year's lineup will include eleven wines from France, Italy, and Spain, paired with a six-course dinner prepared by Chef John D'Amico and his staff. This dinner will sell out! For reservations call (440) 967-0630 or email matt@chezfrancois.com
Soufflé au Fromage, Black Truffle and Quail Egg
A blend of Goat Cheese and Parmigiano-Reggiano cheese, oven-baked in a ramekin and topped with a poached quail egg and freshly shaved black truffles
Bordeaux Blanc, Maltus Ambre, Bordeaux, France, 2021
Sancerre Blanc "Silex", Michel Thomas , Loire Valley, France, 2021
Maine Lobster Quiche, Truffle Hollandaise
A flaky pie crust filled with a savory custard with Maine Lobster, eggs, cream, shallots and Gruyère cheese with a truffle hollandaise sauce.
Vouvray, Clos Vigneau, Loire Valley, France, 2022
Vire-Clesse "Quintaine", Guillemont Michel, Burgundy, France, 2022
Duck Agnolotti, Glace de Viande
Piedmontese raviolis, filled with roasted duck and root vegetables, finished with a red wine and root vegetable brunoise glace de viande.
Beaujolais-Villages "Nouveau", Carra, Beaujolais/Burgundy, France 2023
Cru Beaujolais "Moulin a Vents", Beaujolais/Burgundy, France 2021
House Cured Kurobuta Pork Belly, Red Wine Reduction & Cherry Preserve
Seared Black Berkshire pork belly simmered in its natural juices, served over roasted fall sqaush finished with a sangiovese reduction glace de viande.
Ribera del Duero "Crianza", Arzuaga, Ribera del Duero, Spain, 2017
Brunello di Montalcino, Collemattoni, Tuscany, Italy, 2018
Veal Cochella, Red Wine Winter Truffle Sauce
Roulade of veal, stuffed with spinach and veal forcemeat, wrapped in applewood smoked bacon, served over wild mushroom duxelle, sauced with a red wine truffle sauce.
Lirac Rouge "Reine des Bois", Mordoree, Southern Rhône Valley, France,2019
Château Des Landes "Grand Heritage", Lussac St. Emilion, Bordeaux, France, 2019
Poached Bartlett Pear, Long Clawson English Stilton
Poached Bartlett pear in sauterne, flavored with cloves, nutmeg and cinnamon, served over an almond cookie with Madagascar French vanilla bean ice cream, sauterne coulis
Sauternes, Chateau Gravas, Sauternes/Bordeaux, France, 2020
$165/Per Guest

Tax and gratuity not included.
All pricing reflects a cash & check payment. A 2.75% non-cash/check adjustment is included in all other forms of payment.
Beaujolais "Nouveau"
As far back as the 1800s, Beaujolais growers would gather to celebrate the end of the harvest by toasting the vintage with some of the young wine produced that year. (This is part of the French tradition of vin de primeur, or "early wines", released in the same year as harvest, which 55 appellations in France are allowed to produce.) During this time, Lyonnais barkeepers and restaurateurs had been in the habit of buying barrels of this new Beaujolais wine, that had been pressed in September and ready to serve in November. The new wine was served via pitchers dipped into barrels. The barrels were sometimes transported simply by floating them down the Saône river.[2] Once the Beaujolais AOC was established in 1937, AOC rules meant that Beaujolais wine could only be officially sold after 15 December in the year of harvest.[3]These rules were relaxed in November 1951,[3] and the Union Interprofessionnelle des Vins du Beaujolais (Uivb) formally set 15 November as the release date for what would henceforth be known as Beaujolais nouveau. In 1985 the Institut National des Appellations d'Origine (INAO) established the third Thursday of November to allow for a uniform release date for the wine.
The wine used to be released from France at 12:01 on the third Thursday of November. During the 2000s the release rules started to relax, with the wines shipped ahead of time, and released to local markets at 12:01 a.m. local time. Starting in the 2010s, it started to be sent to retailers ahead of the third Thursday, with instruction not to sell it until the third Thursday.[citation needed]
Some members of the UIVB saw the potential for marketing Beaujolais nouveau by capitalising on fast distribution of the vintage, starting with a race to get the first bottles to Paris. In the 1960s, races from English clubs rewarded the drivers who returned the quickest with the most wine (sometimes resulting in spare tyres being left in Beaujolais).[4] There continued to be more media coverage, and by the 1970s it had become a national event. The races spread to neighbouring countries in Europe in the 1980s, followed by North America, and in the 1990s to Asia.[3]
Until 1972, New York was the only US city to import Beaujolais nouveau. That year, Minneapolis became the second US city to import it; now, it is available in most US metropolis areas, and in many large cities across the globe.[5]