Chateau Doisy Dubroca was the smallest classified estate not only in Sauternes, but from all the chateaux classified in 1855.
with Monsieur Dan Greathouse
Sunday, May 6, 2018, 5:00 pm Dinner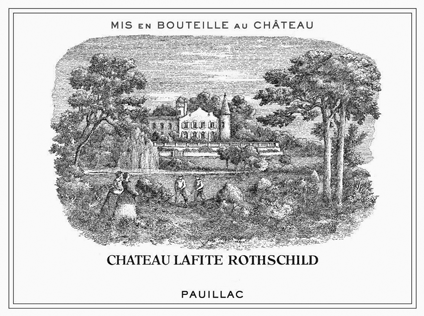 Our Annual Bordeaux this year features an unprecedented and awless offering from the personal cellar of a 92-year-old Bordeaux legend, plus fifteen brilliant wines, three white and twelve reds.
Since the legendary 2000 vintage, the birthplace of Cabernet Sauvignon and Merlot has produced four truly extraordinary vintages, nearly as many as over the previous 100 years. We now come upon a new level of greatness, with three brilliant vintages in a row currently coming to the market, and over the next few years.
American Bordeaux importer Daniel Greathouse of Heidelberg Vineyards will co-host this dinner with us. He has spent decades in Bordeaux visiting winemakers and cellars ranging from great, ancient Châteaux to new discoveries, never before tasted on the world stage. He is an expert in this region and will share the best wines and the best discoveries of the region.
This year's lineup includes wines from the 1975 to 2016 vintage and includes 8 appellations specializing in red, white, pink and golden colors… some so rare that they will never again be seen or tasted.
Cream of Wild Mushroom Cappuccino, Parmigiano-Reggiano cheese Espuma
A amuse bouche of puréed seasonal wild mushroom soup, topped with a Parmigiano-Reggiano cheese foam.
Rosé "Pezat", Château Teyssier, St-Émilion, 2016
Golden Heirloom Beets & Goat Cheese Napoleon, Alaskan King Crab
Sliced golden beets layered with Lake Erie Creamery Goat cheese, topped with Alaskan King Crab, garnished with micro greens and finished with a beet reduction.
Bordeaux Blanc, Château Marjosse, Entre du Mers, 2015
Bordeaux Blanc "Le Nardian", Le Dome, Lugainac, 2012
Bordeaux Blanc, Château Malartic-Lagraviére, Pessac-Léognan, 2015
Foie Gras Mousse Calvados & Golden Delicious Apple & Raisin Chutney
A mini mason jar filled with Hudson Valley Foie Gras mousse with Calvados and fruit chutney.
Sauternes, Château Doisy-Dubroca, Barsac, 1979
Cotton Candy Foie Gras Lollipop, Rhubarb Chutney
Foie Gras lollipop dusted with hazelnuts wrapped in cotton candy, rhubarb chutney.
Champagne Stradivarius Blanc de Noirs, Champagne, NV
Duck Ravioli, Spring Morel Mushrooms & Truf e Butter Sauce, Duck Crackling
Mushroom pasta Ravioli filled with duck confit and spring wild mushroom, topped with spring morel mushrooms, white Alba truffle butter sauce, shaved Parmigiano-Reggiano cheese, finished with duck crackling.
Château Peyredon-Lagravette, Haut-Medoc, 2015
Château Lynch-Mousse, Pauillac, 2009
Angelots de Château Gracia, Grand Cru, Saint-Émilion, 2009
Tenderloin of Beef Napoleon, Roasted Bone Marrow & Espagnole sauce
Roast tenderloin of beef with a ragout of cannellini beans and root vegetables, potato galette, garnished with roasted bone marrow, shallot, and red wine Espagnole.
Château Bellevue, Saint-Émilion, 2009 Château Malartic-Lagraviere, Pessac-Léognan, 2014
Carruades de Château La te-Rothschild, Pauillac, 2011
Roast Roulade of Provimi Veal Striploin Ballantine, Morel Mushrooms
A roulade of veal filled with smoked wild mushrooms wrapped in applewood smoked bacon, morel mushroom risotto, hickory smoked wild mushroom sauce.
Château Nenin, Pomerol, 2012
Château Quintus "Dragon", St Emilion Grand Cru, 2014
Château La te-Rothschild, Pauillac, 2013
Stewed Spring Strawberry Rhubarb François, Papillon, Raw Ewe Roquefort
Stewed spring strawberry rhubarb, over a hazelnut tuile cookie with Roquefort cheese.
Sauternes, Château Doisy-Dubroca, Barsac, 1975
$170 per person Tax & Gratuity not included