In the ancient days, the Bordeaux region was famed for its white wine. The transition to red occurred in the 1970s, as Bordeaux's signature red blend began to rise in popularity. The British were among the first consumers to appreciate red Bordeaux, which they called 'claret'.

With Monsieur Daniel Greathouse
Sunday, September 13, 2020 • 5:00 pm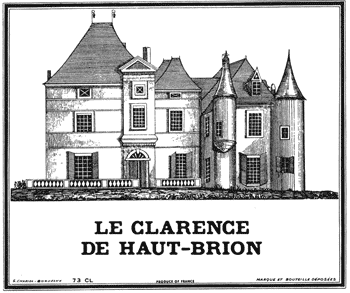 Join us for one of the most anticipated wine dinners every year–our annual Bordeaux Dinner featuring the Wines of Bordeaux with an emphasis on the outstanding 2016 vintage and a few older treasures. Mr. Dan Greathouse, Heidelberg Distributing Company, Ohio's largest importer of Bordeaux Wine, will co-host this event. We have selected 15 wines for this year's dinner including 12 red wines from the outstanding 2015 & 2016 vintages.
"Some winemakers in Bordeaux are calling the 2016 vintage part of "the second coming of Bordeaux" due to the overall excellent quality of the wines and their unique character. And after tasting more than 1,300 wines from 2016 a few weeks ago in Bordeaux, I must agree. After the superb 2015, Bordeaux is showing great quality in the bottle once again with many outstanding 2016s. We were impressed with the freshness and structure of the reds and whites produced in 2016 as well as their purity and transparency."
"The wines have a classicism that reminds me of the great wines of the 1980s, but they have much more precision and clarity due to advances in viticulture and winemaking since then."
– James Suckling
Cured Õra King Salmon & Lake Erie Creamery Goat Cheese Timbale, Peekytoe Crab
House-cured Õra king salmon timbale filled with Peekytoe crab, goat cheese and clementine oranges- garinshed with crème fraîche and Malossol Osetra caviar, citrus oil.
Rosé "Clarendelle", Clarence Dillon Wines, Bordeaux, 2018
Bordeaux Blanc "Le Nardian", Le Dome, Lugainac·Bordeaux, France, 2017
Cream of Wild Mushroom Cappuccino, Parmigiano-Reggiano cheese Espuma
Puréed seasonal wild mushroom soup, topped with a Parmigiano-Reggiano cheese foam.
Château Marsau, Francs-Côtes de Bordeaux·Bordeaux, France, 2016
Château Bel-Air Jean & Gabriel, Lussac-St . Émilion·Bordeaux, France, 2016
Château Siaurac, Lalande de Pomerol·Bordeaux, France, 2016
Agnolotti, Spring Morel Mushrooms & Truffle Butter Sauce, Duck Crackling
Agnolotti made with mushroom pasta, with duck confit and spring wild mushroom, topped with spring morel mushrooms, white Alba truffle butter sauce, shaved Parmigiano-Reggiano cheese, finished with duck crackling.
Château La Dame de Boaurd, "Motagne", Saint-Émilion·Bordeaux, France, 2016
Château Quintus "Le Dragon de Quintus", Saint-Émilion·Bordeaux, France, 2015
Château Aromes de Pavie, "Grand Cru", Saint-Émilion·Bordeaux, France, 2016
Seared Loin of Colorado Lamb, Tomato Glace de Viande, Celery Root Espuma
Loin of lamb lightly peppered, seared, served over a Napa cabbage timbale filled with root vegetables and cannellini beans, topped with a roasted tomato glace de viande, finished with a celery root espuma.
Château Canon, Saint-Émilion·Bordeaux, France, 2016
La Dame De Montrose, Saint Éstephe·Bordeaux, France, 2016
Château Lalande-Borie, Saint Julien·Bordeaux, France, 2016
Cervena Venison Saddle, Hickory Smoked Spring Morel Mushrooms
Slow-roasted saddle of venison, morel mushroom risotto, hickory smoked wild mushroom sauce.
Le Clarence de Haut-Brion, Pessac-Léognan ·Bordeaux, France, 2016
Château Smith-Haut-Lafite, Pessac-Léognan Bordeaux, France, 2015
Château Haut-Bailly, Pessac-Léognan·Bordeaux, France, 2016
Fourme d'Ambert, Stewed Spring Strawberry & Rhubarb François
Fourme d'Ambert cheese served with stewed spring strawberry & rhubarb chutney with hazelnut macarons filled with hazelnut pastry cream.
Sauternes, Château Guiraud, Sauternes·Bordeaux, France, 2016
$190 per person  Tax & Gratuity not included